Future Tense Event: Afrofuturism—Imagining the Future of Black Identity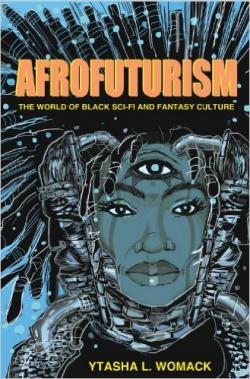 Future Tense is hosting a conversation about Afrofuturism in New York City on December 3rd, 2015 from 6:30-8:30 p.m.
Afrofuturism emphasizes the intersection of black cultures with questions of imagination, liberation, and technology. Rooted in works like those of science fiction author Octavia Butler, avant-garde jazz legend Sun Ra, and George Clinton, Afrofuturism explores concepts of race, space and time in order to ask the existential question posed by critic Mark Dery: "Can a community whose past has been deliberately erased imagine possible futures?"
Will the alternative futures and realities Afrofuturism describes transform and reshape the concept of black identity? Join Future Tense for a discussion on Afrofuturism and its unique vantage on the challenges faced by black Americans and others throughout the African diaspora.
Click here to RSVP. Space is limited so register now!
Michael Bennett
Principal Investigator, School for the Future of Innovation in Society, Arizona State University
@MGBennett
Ytasha Womack
Author, Afrofuturism: The World of Black Sci-Fi and Fantasy Culture and Post Black: How A New Generation is Redefining African American Identity
@ytashawomack
Walé Oyéjidé
Designer and Creative Director, Ikire Jones
@IkireJones
Future Tense is a partnership of Slate, New America, and Arizona State University.