Netizen Report: Russia Could Have the Power to Knock (Some) Websites Offline Worldwide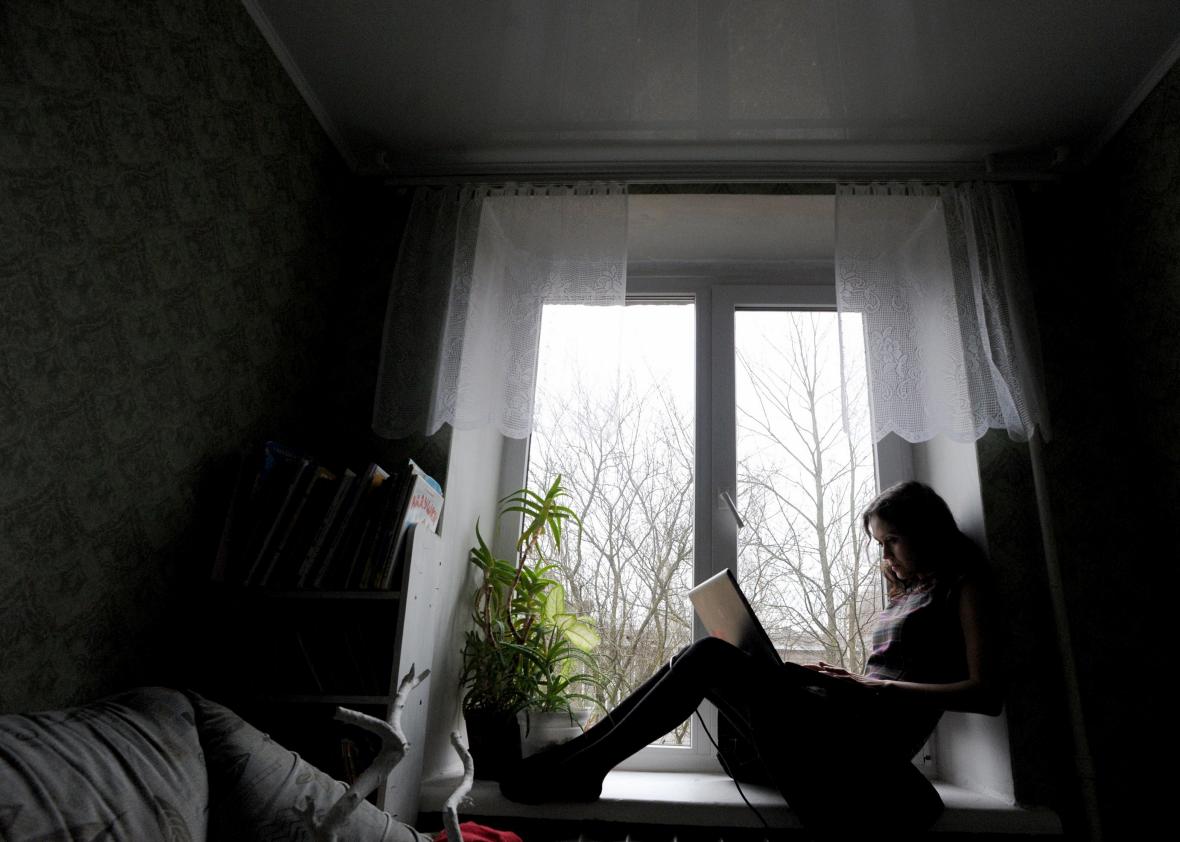 Russian Internet watchdog Roscomnadzor may soon have additional powers to block websites without a court order. Currently, Roscomnadzor can block sites at the URL level, which prevents Russian users from accessing them but leaves the content available to outside users, as well as Russian users deploying circumvention tools. Under the new expansion, the agency could block websites with the .ru and .рф top-level domain not only in Russia but for users around the world.
Net neutrality activists protest Facebook's Free Basics at Internet Governance Forum
At the U.N.-sponsored Internet Governance Forum in Brazil this week, several activists were stopped from demonstrating in support of net neutrality and against Facebook's Internet.org initiative, now known as Free Basics, which offers a limited set of online services, including Facebook, to mobile phone users in less-developed countries. The activists walked through the opening plenary session of the event, holding signs that read "No to Net Neutrality violation in Brazil and all the world!" and "Free Basics = Free of Basic Rights." Multiple videos captured by conference participants show security guards and staff taking the signs from the demonstrators' hands and forcibly removing them from the hall. The activists' identification documents were briefly seized, and organizers confiscated their credentials.
Shortly thereafter, civil society leader and Brazilian free expression advocate Joana Varon, an invited speaker at the opening session, condemned the act, saying, "[L]et's let people who cannot be on the stage also symbolically express their key questions regarding the future of Internet in front of high level panels like this." Grass-roots group Marco Civil Ja, a leading supporter of Brazil's "Bill of Rights for the Internet," quickly issued a statement reprimanding IGF leadership for its actions: "This kind of repression is incompatible inside an event that is precisely discussing how to protect freedom of speech [on] the Internet and how to guarantee privacy of those who use the world wide web."
The activists' credentials were reinstated several hours after the incident.
Facebook user in Hungary faces fine, irony
A local government in the city of Tata in Hungary fined a woman for a Facebook post critical of government spending.
The Gambia garners low marks on Internet openness
In Freedom House's recent review of free expression online in 12 countries in sub-Saharan Africa, the Gambia ranked right at the bottom, with only Ethiopia ranking worse on Internet freedom. In the past year, the Gambia has jailed online journalists, blocked opposition and news websites, and blocked Internet access entirely, for as long as a full week in April of this year.
U.K.'s new surveillance law is "worse than scary"
A proposed law granting greater surveillance powers to U.K. law enforcement has been described as "worse than scary" by U.N. Special Rapporteur for Privacy Joseph Cannataci and could bring "very dire consequences," according to Apple CEO Tim Cook. Among other things, bill would provide a mandate for bulk surveillance allowing law enforcement to hack into and plant monitoring tools on computers and phones. It would also obligate Internet companies to help government officials bypass encryption. The bill was introduced in the House of Commons last week and will now be open for debate.
Future Tense is a partnership of Slate, New America, and Arizona State University.