Netizen Report: Austrian Parliament Proposes New State Surveillance Regime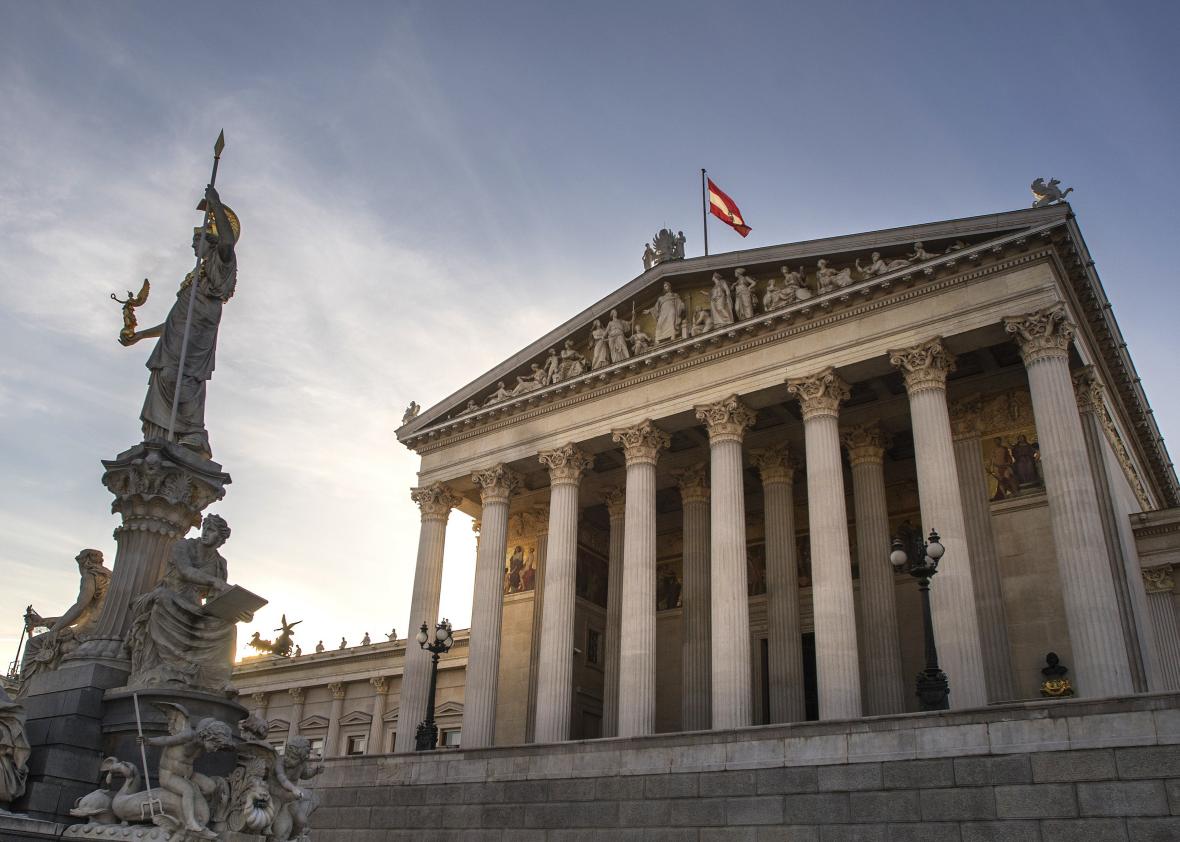 In mid-October the Austrian parliament will vote on the controversial "Staatsschutzgesetz," or State Protection Act, which would establish 10 new surveillance agencies (one federal, nine provincial) and grant them far-reaching powers to monitor citizens with little judicial oversight. The law dictates that all data collected through the program must be kept for a minimum of five years in a central database. The law also explicitly encourages cooperation with foreign intelligence agencies. The legislation was drafted following terrorist attacks in Paris and Copenhagen, Denmark, earlier this year, and is attracting vehement criticism from many Austrian institutions as well as the public. An online petition against the Staatsschutzgesetz, organized by Austrian privacy group AK Vorrat, has already garnered more than 12,000 signatures.
Authorities take aim at leading Ecuadorian media freedom NGO
Ecuadorian media freedom group Fundamedios is facing closure over allegations that it has become politically partisan. Ecuador's Communications Secretariat has begun proceedings to shut down the NGO, giving the group 10 days to defend itself before a final ruling. Ecuadorian President Rafael Correa has been engaged in a battle with media critics over the past several years and in 2013 passed a restrictive Communications Law deemed by many to be the most draconian in the region. "Not content with persecuting, harassing, fining and verbally abusing critics in the privately owned press, the Ecuadorian government is now threatening to dissolve the leading press freedom organization," said the Committee to Protect Journalists' Carlos Lauria in response to the news.
Iranian Facebook user got seven years in jail, but no due process
Shahsavandi Shirazi was among eight Iranian Facebook activists arrested in 2013. In 2014, Shirazi was convicted of insulting the Supreme Leader Khamenei and late founder of the Islamic Republic Ayatollah Khomeini, conspiring against the state, and publishing pornographic images. Last week Shirazi told the International Campaign for Human Rights in Iran that in judicial proceedings, she was denied access to a lawyer, interrogated about private matters, and charged with crimes she never committed. Shirazi says the pages she managed on the social networking site were nonpolitical and closer in nature to citizen journalism.
Thai journalist detained for "disturbing peace and order" on social media
Veteran journalist Pravit Rojanapruk was detained by the Thai army for allegedly posting information online that "disturbed peace and order." This is the second time Pravit, a senior reporter for the leading English daily the Nation, has been detained by authorities in Thailand.
Cool Things
The Washington Post released a new video series, "Global Threats to a Free Press," that includes video testimony from 30 journalists, bloggers, photographers, and activists worldwide who have faced direct threats because of their work.
Future Tense is a partnership of Slate, New America, and Arizona State University.