Future Tense Event: Come Watch District 9 With Francis Fukuyama In Washington, D.C.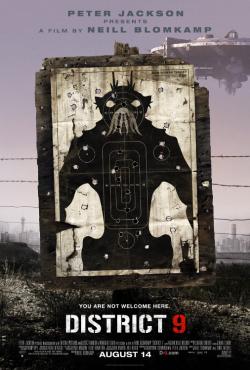 The critically acclaimed 2009 film District 9 from South African director Neill Blomkamp takes the classic alien-invasion genre in a radically different direction. Like all of the best science fiction, the film tackles very real, very pressing social questions by imagining a possible future. The New York Times considered the film's takeaway to be that the "only way to become fully human is to be completely alienated."
What will Francis Fukuyama say about it? Fukuyama, a senior fellow at Stanford's Freeman Spogli Institute and the author of The Origins of Political Order and The End of History and the Last Man, is hosting our next Future Tense "My Favorite Movie" night. The District 9 screening will be on Tuesday, Sept. 15, at 6:30 p.m. at Washington, D.C.'s Landmark E Street Cinema at 555 11th St. NW.
To attend, please RSVP to futuretensedc@gmail.com with your name, email address, and any affiliation you'd like to share. You may RSVP for yourself and up to one guest, and please include your guest's name in your response. Seating is limited.
Future Tense is a partnership of Slate, New America, and Arizona State University.