Netizen Report: Indian Blogger Stuck Between Dubious Copyright Claim and Lousy Local Law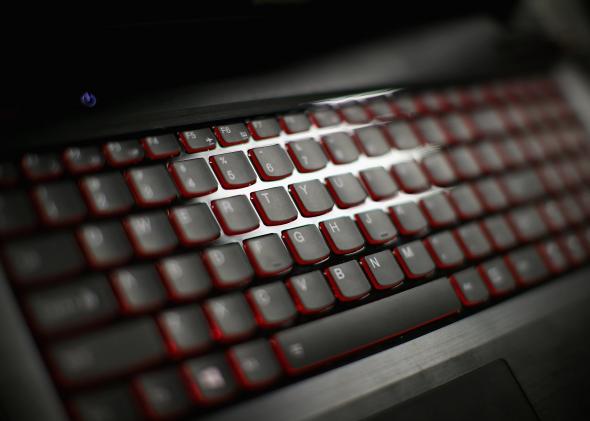 The Netizen Report offers an international snapshot of challenges, victories, and emerging trends in Internet rights around the world. It originally appears each week on Global Voices Advocacy. Ellery Roberts Biddle, Lisa Ferguson, Sam Kellogg, Hae-in Lim, and Sarah Myers West contributed to this report.
When technology companies leave their code open and visible to the public, they are essentially allowing tech experts, regardless of who they are or where they're from, to examine it first hand, identify flaws, and propose solutions. Companies like Mozilla allow experts to see and borrow their code; they also rely on user feedback to keep their products strong in the constantly evolving ecosystem of online security. These kinds of systems can work really well when companies recognize their value. But not all companies think alike.
In early June, Bangalore-based Indian tech blogger and programmer Thejesh GN noticed some unusual code traveling through the network of Bharti Airtel, one of India's leading mobile phone providers. Upon close examination, Thejesh found that Airtel was injecting a script into browser sessions that could track users and leave them vulnerable to security threats. He published his findings on GitHub, a U.S.-based Web platform for sharing code and technical research.
Within a few days, Thejesh received a cease-and-desist letter sent on behalf of Flash Networks, the Israeli technology company that built the script and evidently had sold it to Airtel. The letter, which copied local police, demanded that Thejesh remove the code from the Web, alleging that he had infringed copyright—an absurd claim given that the code was publicly available until Thejesh published it on GitHub. The letter further accused Thejesh of violating India's penal code and its infamous Information Technology Act, which criminalizes online activities ranging from malicious hacking to publishing "obscene" materials online. TechDirt's Mike Masnick berated the company for its response: "If Flash Networks thinks that showing the code that it dumps into each of your browsing sessions is criminal copyright infringement, just about anyone who does a 'view source' could be guilty."
Airtel later explained to the Economic Times of India that the script was intended to track user behaviors for monetization purposes but said it was "surprised" by Flash Networks' legal claim. To add insult to injury, GitHub caved to a copyright claim filed by Flash Networks in the U.S. and officially removed Thejesh's findings.
Now represented by the Alternative Law Forum, the blogger has since replied to the cease-and-desist letter. He notes that his decision to publish the code was consistent with industry protocol, refuses liability for the originally stated claims, and requests a formal apology.
The many twists and turns in this story touch nearly every major aspect of Internet policy today—free expression, privacy, technical security, intellectual freedom—and the role of private companies in regulating these rights. Although Thejesh's response to the letter condemns Flash Networks' for preventing "an open discussion on an issue of immense public interest," a quick perusal of the open-source tech blogosphere suggests that the attempts to hush the conversation have had the opposite effect.
Internet access decimated by war in Yemen
As the Saudi-led assault on Houthi rebels in Yemen continues, Internet users have reported difficulties accessing Twitter, Facebook, and YouTube, raising fears that the sites may have been blocked. An official at the Houthi-controlled Telecommunications Authority denied any blocking of social networking sites, blaming "acts of vandalism" against fiber-optic cables instead. While it's difficult to get a complete picture of the situation, previous reports from technical experts have shown that airstrikes and other attacks involving explosives have indeed damaged the country's physical Internet infrastructure. One way or another, it appears that three-quarters of the country's bandwidth capacity is now out of service. The Houthis have previously blocked a number of local and regional news sites, presumably due to their coverage of the conflict.
Alleged cybercrime law infractions land Hong Kong digital activists in police custody
Police in Hong Kong arrested nine social media activists for violating Section 161 of the criminal code, which prohibits "access to a computer with criminal or dishonest intent." Supporters see this as an attempt to crack down on the online discourse concerning universal voting rights, an issue currently under deliberation by lawmakers.
Russia convinces companies to store data locally
Several technology companies including Samsung, Lenovo, and eBay appear to have suddenly conceded to demands that they store their data locally within Russia. The country's new data localization law is scheduled to take effect Sept. 1, 2015.
No pirates down under?
The Australian government is likely to pass legislation requiring Internet service providers to block foreign websites that host pirated content. Australian Green Party members are opposing the bill, arguing that it grants the government new censorship powers.
Snowden leaks travel "Panda to Panda"
Chinese dissident and artist Ai Weiwei and the Tor Project's Jacob Applebaum jointly collaborated on an art project, titled "Panda to Panda," in which the two men shredded copies of the Snowden documents and systematically replaced several toy pandas' fluff with the shreddings. The project was commissioned by Rhizome and the New Museum in New York, and Academy Award–winning filmmaker Laura Poitras produced a short documentary about the creative process.
Future Tense is a partnership of Slate, New America, and Arizona State University.