Netizen Report: Slovakia Says Mass Surveillance Is Unconstitutional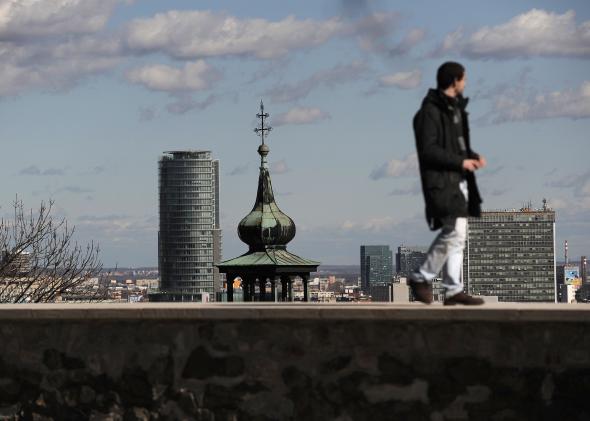 The Netizen Report offers an international snapshot of challenges, victories, and emerging trends in Internet rights around the world. It originally appears each week on Global Voices Advocacy. Renata Avila, Ellery Roberts Biddle, Hae-in Lim, Bojan Perkov, and Sarah Myers West contributed to this report.
It has been a year since the EU Court of Justice found the European Union's Data Retention Directive to be "invalid" due in part to its infringement on user privacy. While stories of mass surveillance continue to dominate headlines in France, Germany, and the United Kingdom, some European countries actually have sought to build stronger protections for user privacy. Last week, mass surveillance was officially ruled "unconstitutional" by the Constitutional Court of the Slovak Republic in a case brought by a coalition of parliament members working in cooperation with the European Information Society Institute, a think tank. The decision will dismantle key elements of Slovakia's 2011 Electronic Communications Act, which required mass metadata collection and storage by telcos.
Message apps blocked in Burundi
In the midst of protests surrounding recent presidential elections, the government of Burundi blocked WhatsApp and Viber, despite fewer than 2 percent of the country's residents having access to the Internet. The move is the latest in a trend of increasingly restrictive measures used to quell dissent in Burundi—phone lines to private radio stations have also been cut, and the government passed a law in 2013 requiring journalists to become accredited and reveal their confidential sources under certain circumstances.
Hong Kongers call for stronger privacy protections
Hong Kong civic groups are calling for accountability in surveillance practices, following suspected widespread monitoring of mobile and Internet-based instant messaging apps during the Occupy Central movement. Civic groups including Hong Kong's InMedia have called upon the government to ensure all forms of interpersonal communication are covered under Hong Kong's surveillance law. They are also asking that the law ensure that police not surveil protest organizers, leaders of civic groups, or political dissidents on the grounds of public security.
"Great Cannon" blast on Facebook login service
According to the Verge, China's Great Firewall has been used to attack the Facebook Login service by redirect users to a third-party web page by inserting code, a capability the Citizen Lab has labeled "the Great Cannon." Because this attack was performed through the Chinese national telecom infrastructure, only users located in China who were not using a virtual private network were affected. Similar tactics were previously used for a denial-of-service attack on GitHub and GreatFire.org in March.
Future Tense is a partnership of Slate, New America, and Arizona State University.