Netizen Report: U.S. Loosens Tech Restrictions on Sudan. But Is It Enough?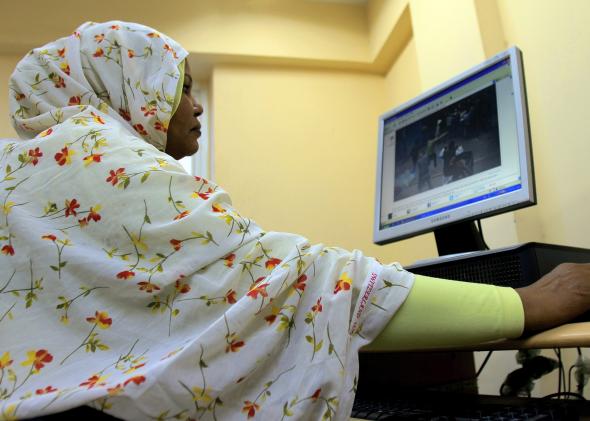 Global Voices Advocacy's Netizen Report offers an international snapshot of challenges, victories, and emerging trends in Internet rights around the world. This week's report begins in Sudan, where Internet users welcomed new regulations on technology exports from the United States. Last month, the U.S. government loosened sanctions on Sudan to allow for the export of communications technologies such as smartphones, tablets, laptops, network devices, and a variety of online services like web hosting, mobile app stores, and cloud storage services. The policy change comes after years of campaigning by activists like Mohamed Hashim Kambal, a lead coordinator of the Lift U.S. Digital Sanctions on Sudan campaign. Nevertheless, problems remain.
In an interview with Global Voices, Kambal described how the sanctions affect Sudanese citizens, and pointed to persisting problems with the newly loosened regulations.
"Even under the new general license, young professional engineers and developers cannot get certified by industry-established U.S. and non-U.S. providers and vendors from inside Sudan. Exam and certification centers can't open in Khartoum," he said. This has led many of these young professionals to give up on pursuing their careers in Sudan, contributing to a reportedly mass exodus of skilled work force. Speaking about the campaign last winter, Kambal explained the human rights implications of the desired changes:
We want to be clear that this is not an appeal to lift all sanctions from the Sudanese regime that continues to commit human rights atrocities. This is an appeal to empower Sudanese citizens through improved access to ICTs so that they can be more proactive on issues linked to democratic transformation, humanitarian assistance and technology education—an appeal to make the sanctions smarter.
Is the new regime smart enough? Not quite, but last month's reforms certainly represent a step in the right direction.
Five years in prison for Egyptian activist
Egyptian activist and blogger Alaa Abd El Fattah, a prominent leader of the Egyptian Revolution, was sentenced to five years in prison and a fine of $13,000 by an Egyptian court, reportedly for taking part in a protest, "assaulting a policeman and stealing his walkie talkie." Abd El Fattah is among 25 defendants charged in what is now known as the Shura Council Case for violating a 2013 protest law that bans demonstrations unless they've received prior approval from the Interior Ministry. He was sentenced in absentia in June 2014 to 15 years, but was issued a retrial in August. Abd El Fattah comes from a family of prominent human rights advocates and has worked to improve the political situation in Egypt over the course of his lifetime, facing jail multiple times for his work. His family and friends attended the sentencing, posting photos online and expressing support for Alaa and dismay at the verdict. The sentence has received widespread criticism online both inside Egypt and around the world.
Love letter to a jailed Web developer
This March, Syrian Web developer and activist Bassel Khartabil (aka Safadi) will have spent three years in prison under the Assad regime. On Valentine's Day, Khartabil's wife, Noura, wrote and published a love letter and poem for her husband in which she wrote, "I am very afraid that our dream is changing from seeing ourselves being the generation freeing their country to the one witnessing its destruction."
"I have not lost my identity. I am Bahraini."
The Bahraini government revoked the citizenship of blogger and founder of pro-democracy news website Bahrain Online Ali Abdulemam along with another 71 citizens on Jan. 31, in contravention of international human rights norms against the arbitrary deprivation of nationality. In a post for the Index on Censorship, he reflects on the loss of his citizenship, saying, "I refuse to recognise this degree by the king, I will keep writing I am Bahraini on any application form. I will not accept to be 'Lost Identity' again. I have an identity and I am proud of it."
Cool Things: Jailed Saudi blogger receives freedom of speech award
Saudi blogger Raid Badawi, who was sentenced to 10 years in prison and 1,000 lashes last fall, received German broadcaster Deutsche Welle's first Freedom of Speech Award. Badawi launched and managed the political discussion forum "Saudi Liberals," which authorities labeled as a form of apostasy. Upon receiving the news, his wife, now residing in Canada, told Deutsche Welle: "It is a disgrace that Raif is still sitting in prison—especially at a time when Saudi Arabia fights against the 'Islamic State' group and its disregard for human rights. I am extremely thankful to Deutsche Welle for its support."
Future Tense is a partnership of Slate, New America, and Arizona State University.