Netizen Report: Mass Surveillance Violates Human Rights, Says U.K. Tribunal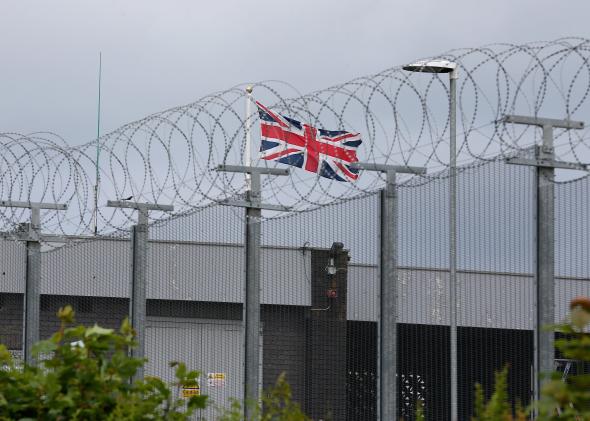 The Netizen Report original appears each week on Global Voices Advocacy. Ellery Roberts Biddle, Marianne Diaz, Lisa Ferguson, Weiping Li, and Sarah Myers West contributed to this report.
Global Voices Advocacy's Netizen Report offers an international snapshot of challenges, victories, and emerging trends in Internet rights around the world. This week's report begins in the United Kingdom, where the Investigatory Powers Tribunal ruled on Feb. 6 that regulations covering Britain's bulk interception of data were in breach of human rights law until last year. That means aspects of the intelligence agency Government Communications Headquarters' surveillance program were illegal for a period of seven years.
This was a big win for the two NGOs that filed the challenge before the tribunal (London's Privacy International and the Pakistan-based Bytes for All), and for the broader human rights advocacy community. The judges found that the agency had "contravened" privacy and free expression provisions in the European Convention on Human Rights, and that the U.K. government failed in making the laws governing the program publicly available and clear enough to provide "adequate protection against arbitrary interference." This marks the first time in its 15-year history that the IPT has upheld a complaint against any intelligence agency.
Privacy International is now launching an initiative to help "potentially millions" of people request that their data be permanently deleted from GCHQ records.
Iraq sets stiff penalties for insult, libel on social media
Iraqi judiciary spokesman AbdelSater El Bayrakdar announced libel and insult on Facebook are now punishable for up to one year in jail and a fine. Experts on the ground believe that escalating fights among political parties and sects online may have led to the new policy in an attempt to reduce social tension.
"We need to be careful even of what we think": Self-Censorship in Venezuela
In an essay for Global Voices Advocacy, Venezuelan lawyer and author Marianne Diaz writes about censorship online and in person in Venezuela's increasingly turbulent political environment:
There is no coherent policy for online content regulation in Venezuela. Instead, there are waves of detentions and online censorship. Myriad websites have been blocked on and off by the government since 2007, sometimes officially through the telecommunications commission, other times indirectly through CANTV, the state-owned ISP that controls at least 80% of the national market. Not once in the case of any of these blockages, some of which persist, was a trial conducted.
Chinese bloggers must "avoid challenging Communist system"
China continues to tighten its control over online discourse. This week it announced that bloggers and chat room users will be required to register their real names and promise in writing they will "avoid challenging the Communist political system," according to the Associated Press.
Transparency reports hot off the presses in Korea, U.S.
South Korean Web portal service company Daum Kakao released its first transparency report, making it the first Internet service company in South Korea that has ever released a report about user information requests made by the South Korean government. The numbers are staggering: It processed a total of 492,502 requests for communications data affecting 6,024,935 accounts in the first half of 2014 alone, along with requests to monitor telecommunications data on 3,995 accounts.
Twitter released its third transparency report this week, noting it has observed a 40 percent increase in government requests for Twitter account information and an 84 percent increase in government requests for content removal. The United States made the largest number of requests worldwide (affecting 5,217 accounts), followed by Turkey (affecting 523 accounts). Next in line was Russia, which had never submitted formal requests for user data to Twitter until the second half of 2014, when it made 108 requests ranging from "promotion of illegal drugs to attempts to suppress non-violent demonstrations." The report continues: "While we had a compliance rate of 13 percent, we denied several requests to silence popular critics of the Russian government and other demands to limit speech about non-violent demonstrations in Ukraine."
Future Tense is a partnership of Slate, New America, and Arizona State University.