The Race to Invent the Perfect Electric Car Battery: A Future Tense Book Event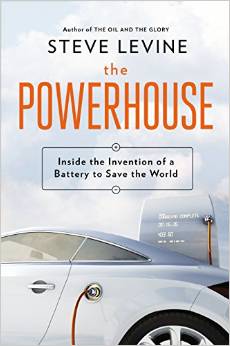 For all the global obsession with oil, the real future of energy may be something quite different. An advanced lithium-ion battery could power our electric cars and help relieve climate change. But the race is on in laboratories all over the world to be the first to solve this scientific enigma—and the United States may not necessarily be the winner.
On Thursday, Feb. 12, Steve Levine, Washington correspondent for Quartz, will discuss his new book, The Powerhouse: Inside the Invention of a Battery to Save the World, at the New America headquarters in Washington, D.C. He'll be joined by Donna Harris, co-founder of 1776, a Washington, D.C., startup hub. Together, they will explore how geopolitics, competition, and the scientists themselves could shape technology's next great watershed.
Levine will also be discussing his book on Monday, Feb. 9, at New America NYC. The moderator will be Andy Revkin, author of the New York Times DotEarth blog. For more information on that event, click here.

Future Tense is a partnership of Slate, New America, and Arizona State University.