Come to a Free Screening of Merchants of Doubt in Washington, D.C.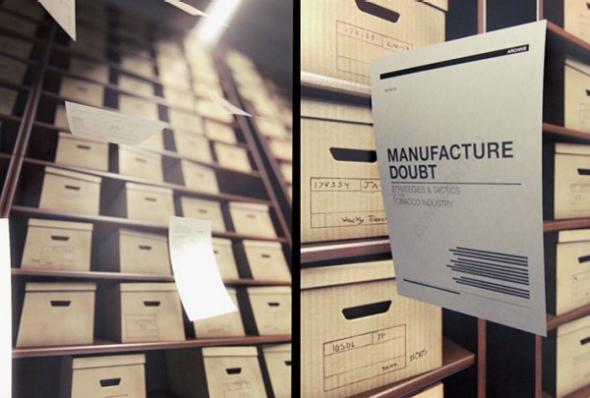 A group of professional skeptics-for-hire have been at the center of campaigns to cast doubt and sow confusion about pressing public threats, from tobacco to climate change. Inspired by the acclaimed book of the same name by Naomi Oreskes and Erik Conway, the documentary, Merchants of Doubt digs down into the shadowy world of well-paid pseudo-experts who undermine established science at the behest of the tobacco, pharmaceutical, and fossil fuel industries.
On Wednesday, Jan. 14, at 6:30 p.m., Future Tense will hold a screening of Merchants of Doubt at the Landmark E Street Cinema in Washington, D.C. After the movie, director Robert Kenner, whose work includes Food, Inc., and Geoffrey Brumfiel, science correspondent for NPR will discuss how science has been hijacked.To RSVP, click here.
The following day, Jan. 15, Future Tense will host an event in Washington titled "How Will Human Ingenuity Handle a Warming Planet?" More information on that event is available on the New America website.

Future Tense is a partnership of Slate, New America, and Arizona State University.