Future Tense Event: Watch a Hilarious Space Movie With NASA's Chief Scientist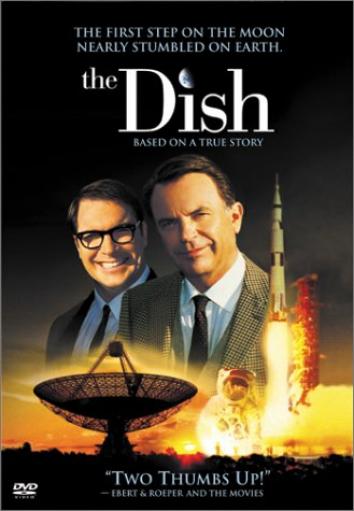 The Dish is the charming story of how a satellite dish and a group of unlikely scientists, stationed in the middle of an Australian sheep farm, helped relay live footage of man's first steps on the moon. Based on real events, it's a timely reminder of just how inspiring the Apollo 11 landing was to people all over the world.

Future Tense will be screening The Dish on Thursday, Dec. 4, at 6:30 p.m. at Washington, D.C.'s Landmark E Street Cinema at 555 11th St. Our host for the evening will be Dr. Ellen Stofan, NASA's chief scientist. Her research has focused on the geology of Venus, Mars, and Saturn's moon Titan, among other topics.

This is an installment of Future Tense's "My Favorite Movie" series. If you would like to attend, RSVP to futuretensedc@gmail.com with your name, email address, and any affiliation you'd like to share. You may RSVP for yourself and up to one guest, and please include your guest's name in your response. Seating is limited, so email now to get in on this opportunity to see The Dish in theaters.
Future Tense is a partnership of Slate, New America, and Arizona State University.