The Republicans' 404 Error Page Is a Hillary Clinton Joke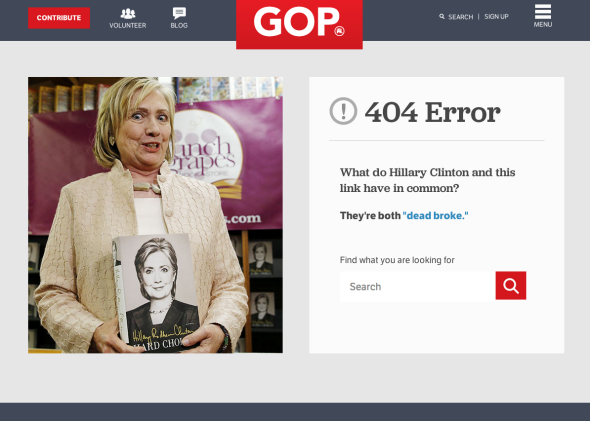 The Republicans have not lately been known as the party of Internet savvy, as even their own party operatives will admit. But give them credit, at least, for making the best of a bad situation when something goes wrong on the party's official website, GOP.com.
Granted, the joke—a reference to a comment Clinton made in a June interview with Diane Sawyer—is not exactly comic genius. But it's probably good for at least a chuckle from the party faithful, which is a step up from the frustration that 404 notices typically engender. And it's certainly better than the "page not found" that appeared in 2010 when visitors to the re-launched GOP.com clicked on a link to its "Future GOP leaders" page.
The Republican National Committee's website is hardly the first to attempt some humor on its 404 error page. I collected some of my favorites from around the Web earlier this year in honor of 404 Day (yes, of course that's a real holiday) (OK, no, it isn't).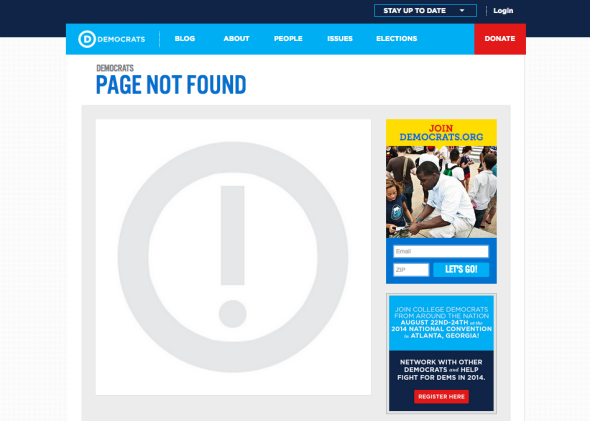 Surely the Dems can do better than this. The problem is it's not immediately clear which polarizing GOP figure the party ought to be going after these days. Still, we came up with a few visual aids to get the brainstorming started:
Don't cry, it's just a 404 page!
Time for a water break: You've reached a 404 page.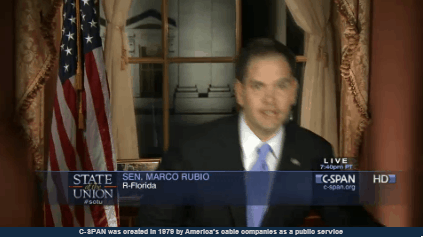 Ouch. You've reached a 404 page.

Readers are encouraged to offer their own suggestions in the comments, which is a sentence we're probably going to regret as soon as we see what you've come up with.
*Correction, Oct. 14, 2014: This post originally gave an example URL for the Democrats' website that led to a DNS lookup failure rather than a 404 "page not found" error.

Future Tense is a partnership of Slate, New America, and Arizona State University.