Watch the 1990 Total Recall With Francis Fukuyama in Washington, D.C.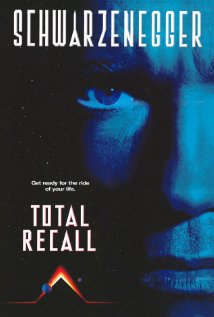 Paul Verhoeven's 1990 cult classic Total Recall, based on a Philip K. Dick short story, asks what might happen if technology could erase your past, replacing it with a false identity and memories that are not your own.
This is an installment of Future Tense's "My Favorite Movie" series. If you would like to attend, RSVP to futuretensedc@gmail.com with your name, email address, and any affiliation you'd like to share. You may RSVP for yourself and up to one guest, and please include your guest's name in your response. Seating is limited, so email now to get in on this opportunity to see Total Recall in theaters.
Future Tense is a partnership of Slate, New America, and Arizona State University.