The $19 Billion Facebook Spent on WhatsApp Could Have Bought 76 Washington Posts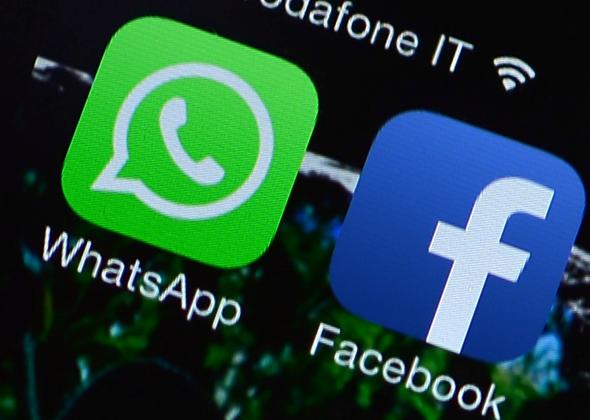 Facebook just paid $19 billion for mobile instant messaging service WhatsApp. That's a lot of money. How much? The chart below puts it into perspective: This acquisition dwarfs other recent high-profile tech and stands as one of the biggest tech/media trade in recent memory. With that kind of money, Facebook could have bought 19 more Instagrams, Yahoo 17 Tumblrs, Google six Nests, John Henry 70 Boston Globes, or Jeff Bezos 76 Washington Posts—and NASA could have built eight more Mars rovers. WhatsApp sold for more than the current valuations of Best Buy, ConEdison, and Chipotle. The staggering amount approaches the GDP of Afghanistan. Other things cheaper than WhatsApp include the Hubble Space Telescope, Iceland, American Airlines, and Gap. Not bad for a company with fewer than 50 employees, but will it be worth it for Facebook?
| Wash. Post | Boston Globe | Instagram | Tumblr | Curiousity Mars Rover | Nest | Best Buy | Con Edison | Chipotle | Afghanistan |
| --- | --- | --- | --- | --- | --- | --- | --- | --- | --- |
| 76 | 70 | 19 | 17 | 8 | 6 | 2 | 1.2 | 1.1 | 0.9 |
Correction, Feb. 21, 2014: This post originally misstated that the valuation of Coca-Cola was less than the purchase price of WhatsApp. The numbers reflected the valuation of Coca-Cola Enterprises, a distributor of Coca-Cola products, not Coca-Cola. The chart has been updated and Coca-Cola has been removed.
Future Tense is a partnership of Slate, New America, and Arizona State University.
TODAY IN SLATE
Politics
Blacks Don't Have a Corporal Punishment Problem
Americans do. But when blacks exhibit the same behaviors as others, it becomes part of a greater black pathology.
Lifetime Didn't Think the Steubenville Rape Case Was Dramatic Enough
So they added a little self-immolation.