Facebook is 10. Time for Embarrassing Baby Stories.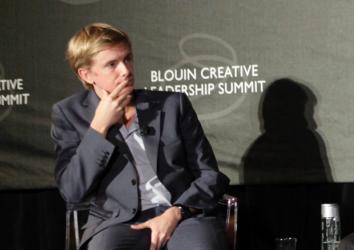 Facebook is one of the top two most visited websites in the world. It's trading (at time of publication) at $62 on the NASDAQ stock exchange. But before it made talking to people on the Internet cool, it was a Wikipedia-style site for college students where users could edit any profile they wished.
Chris Hughes, co-founder of Facebook, joined New America President Anne-Marie Slaughter to tell stories of the very beginnings of the social network. In this podcast, they spoke about pre-Facebook applications like study guides and course planning tools, and how the foundation was laid for what the social network would become.
Listen further to hear what concerns we should have for Sochi Olympians' safety.
Future Tense is a partnership of Slate, New America, and Arizona State University.