Drone U Podcast: Can the U.S. Catch Up in Drone Agriculture?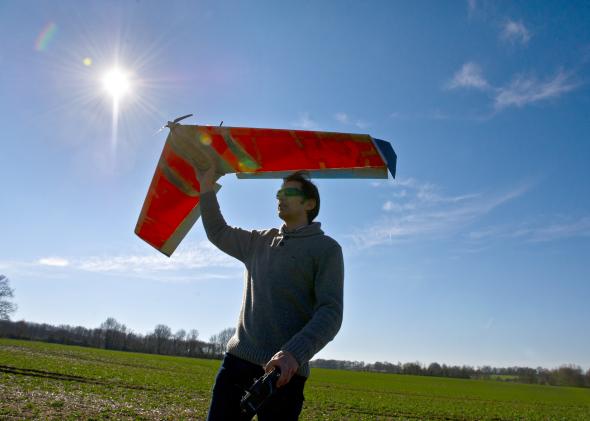 Every week on Future Tense, we highlight a talk from Drone U in which a leading thinker speaks about what our drone future may look like. Drone U is produced in cooperation with the New America Foundation. (Future Tense is a partnership of Slate, the New America Foundation, and Arizona State University.)
This week, Drone U features a podcast from Jeff Lorton, Yamhill County, Ore.'s part-time economic development manager and the organizer of a recent precision-farming conference that focused on the potential of drones in agriculture. Lorton highlights why farmers are well suited to incorporate this new technology into their repertoire, and how the United States is behind the rest of the world in its application.
Advertisement

The most widely used civilian commercial drone in the world is the Yamaha RMAX, versions of which have been performing aerial spraying of crops for 30 years in Japan. The United States is beginning to play catch up to the rest of the world, where Lorton argues agriculture is undergoing a revolution similar to the transition from analog to digital computing. With the recent announcement by the FAA that the agency is willing to allow the immediate use of drones by farmers flying over their own property, will agrarian counties like Yamhill become the vanguard for new drone applications in the United States?
Future Tense is a partnership of Slate, New America, and Arizona State University.
TODAY IN SLATE
Politics
Blacks Don't Have a Corporal Punishment Problem
Americans do. But when blacks exhibit the same behaviors as others, it becomes part of a greater black pathology.
Lifetime Didn't Think the Steubenville Rape Case Was Dramatic Enough
So they added a little self-immolation.