Drone U: We Need a Platform to Demystify Drone Regulation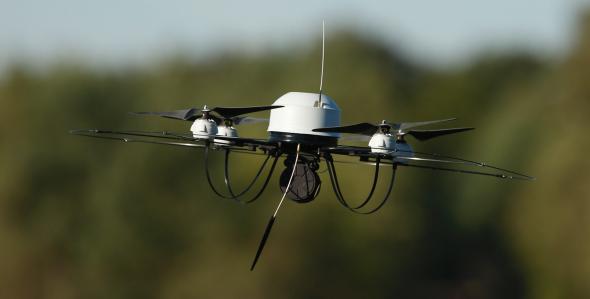 Every week on Future Tense, we highlight a talk from a leading thinker from Drone U speaking on the topic of what our drone future may look like. Drone U is produced in cooperation with the New America Foundation. (Future Tense is a partnership of Slate, the New America Foundation, and Arizona State University.)
This week, Drone U features a podcast from Christopher Wong, the executive director of the Engelberg Center on Innovation Law & Policy at the New York University School of Law. Wong shares with us a number of observations he made at the first-ever Drones and Aerial Robotics Conference, which he co-chaired.
Wong takes a look at the momentous opportunity to guide the development of law and policy around a technology that is now making strides into the domestic airspace. He flags drones as the "next frontier" in the battle for information, as regulators are tasked with creating a framework for technology that is equally applicable to Domino's Pizza and the United States Air Force—but can be purchased on Amazon for a relatively low cost. The struggle to regulate this technology is only further complicated by the commercial secrecy that surrounds how industry and government actors are experimenting and developing the technology. To help demystify the process, Wong suggests a new resource for developing law and policy around drones: Dronelab.org.
Join us on Oct. 23 for the next episode from Drone U.
Future Tense is a partnership of Slate, New America, and Arizona State University.