Why Blade Runner Is Francis Fukuyama's Favorite Movie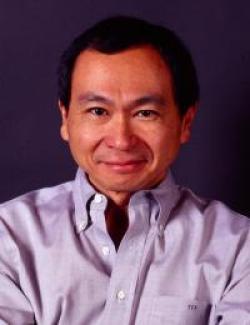 So far, we seem on track to avoid Blade Runner's dystopian Los Angeles of 2019. But Stanford University professor Francis Fukuyama, author of The End of History and the Last Man, thinks that it's nevertheless a jumping-off point to address thorny ethical and philosophical problems raised by technological advancement.

Fukuyama speaks with Anne-Marie Slaughter, the new president of the New America Foundation, about issues like cognitive enhancement drugs, genetic engineering, and empathy in machines in this installment of the think tank's Weekly Wonk podcast. (Fukuyama is a member of the New America board; Future Tense is a partnership of Slate, New America, and Arizona State University.) "The really interesting issue that this movie raises is whether machines can ever develop human souls," says Fukuyama, who recently rewatched the movie with a small group of Stanford students and New America staffers.

Advertisement

Click on the player below to hear Fukuyama and Slaughter discuss how imperfection can make us human. Later in the 32-minute podcast, Slaughter and Fukuyama chat with New America 2012 Schwartz Fellow Charles Kenny and Future Tense co-director Andrés Martinez about about why newly prosperous countries are rich in unrest.

In each episode of the Weekly Wonk, New America President Anne-Marie Slaughter and guests explore the ideas and policy challenges that not only dominate today's headlines, but will shape our future. Subscribe to the Weekly Wonk in iTunes.

Future Tense is a partnership of Slate, New America, and Arizona State University.
TODAY IN SLATE
Foreigners
The World's Politest Protesters
The Occupy Central demonstrators are courteous. That's actually what makes them so dangerous.