Come Hear IO9's Annalee Newitz Discuss Her New Book on Human Extinction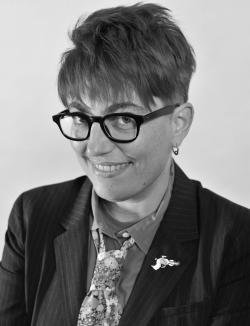 Climate change. Pandemics. Catastrophic volcanoes. Should we just give up and accept our doom? Absolutely not. Homo sapiens will survive the next mass extinction.
Scatter, Adapt, and Remember, the latest book by io9 Editor-in-Chief Annalee Newitz, focuses our attention on humanity's long history of dodging the bullet of extinction—and suggests practical ways to keep doing it. From bacteria labs in St. Louis to ancient underground cities in central Turkey, we discover the keys to long-term survival. In this speculative and hopeful work of popular science, Newitz leads us away from apocalyptic thinking, into a future where we live to build a better world.
Newitz will be in Washington, D.C., on Wednesday, May 15, to discuss her book at a Future Tense happy hour. Slate, the New America Foundation, and Arizona State University invite you to join us for this event at 6 p.m. at the Science Club (1136 19th St NW). While you enjoy drinks and snacks, Newitz and Atlantic staff writer Megan Garber will discuss the prospects of mass extinction and how humans are equipped to survive it.
If you would like to join us, RSVP to Futuretensedc@gmail.com with your name, email address, and any affiliation you'd like to share. You may RSVP for yourself and up to one guest, and please include your guest's name in your response. Seating is limited, so email now to get in on this opportunity.
Future Tense regularly hosts happy hours and other evening events—like our "My Favorite Movie" series, in which leaders in technology and science host a screening of their favorite film with tech and science themes. So keep an eye on the Future Tense blog and Twitter feed to learn about our all our upcoming events.
Copies of the book will be available for purchase.
Future Tense is a partnership of Slate, New America, and Arizona State University.