A Cutting-Edge Solution to the Old Ketchup Bottle Problem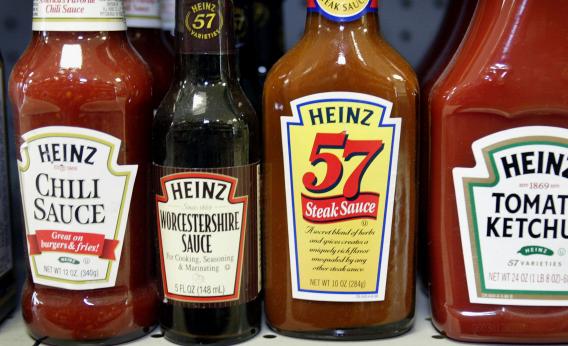 Who among us has not engaged in the exquisitely frustrating battle to extract the last bits of ketchup from a bottle? Now, just in time for barbecue season, science has come to our rescue.

Fast Company's Co.Exist introduces us to LiquiGlide, a "super-slippery," nontoxic substance that can be applied to the inside of a bottle, preventing the precious condiments from sticking where they can't be reached. It may sound inconsequential, but such an invention may have more of an impact than you think: MIT Ph.D. candidate Dave Smith, who worked on the project with the Varanasi Research Group, notes that LiquiGlide could help prevent food waste, because consumers won't have to throw out so many not-quite-empty bottles of ketchup or mayonnaise. He estimates that LiquiGlide could keep about 1 million tons of food from being discarded.

LiquiGlide won second place in last week's $100K Entrepeneurship Competition at MIT. First place went to Cloudtop, which promises to make your digital content available in a variety of platforms.

Future Tense is a partnership of Slate, New America, and Arizona State University.