Deliverance, an Unreleased Prince EP, Is Coming Out Friday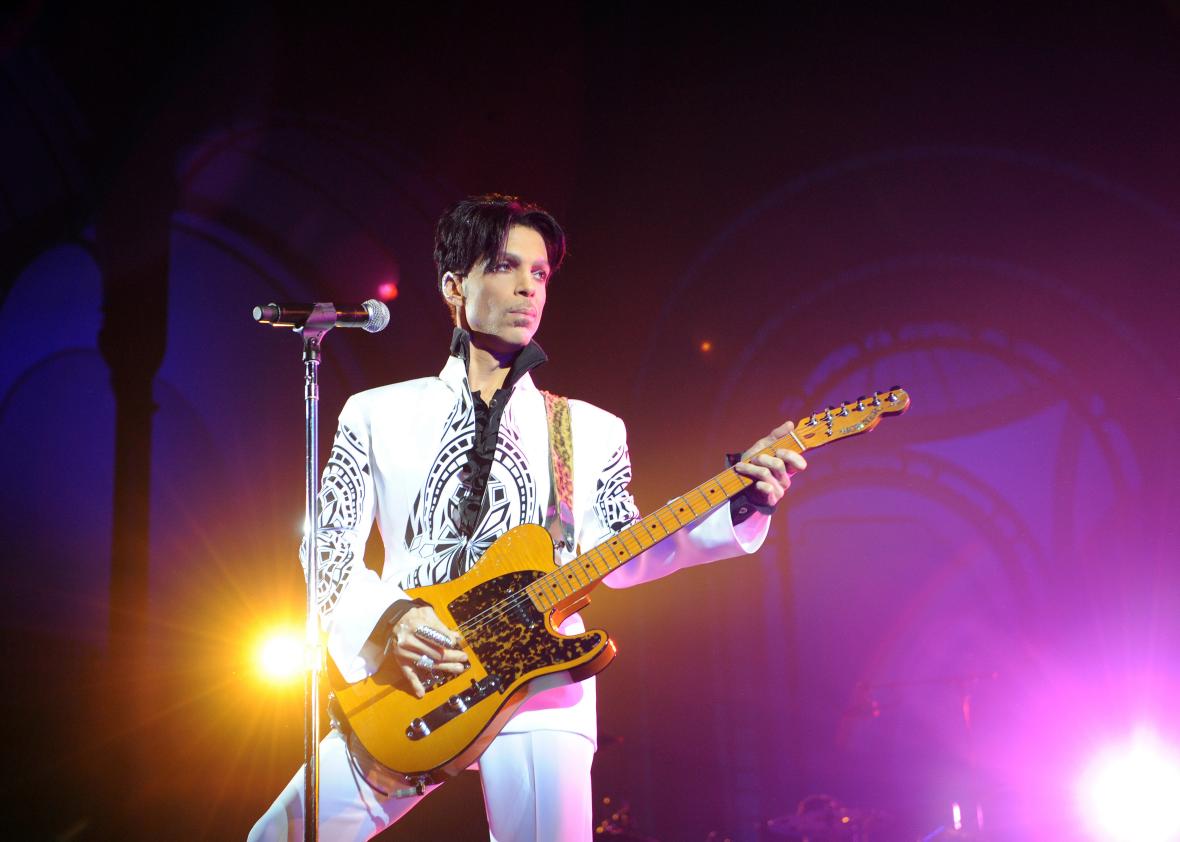 Deliverance, an EP of unreleased Prince recordings, will be released on Friday to mark the one-year anniversary of the singer and musician's death, according to a press release from record label RMA. The recordings date from 2006–2008.
The album will feature anywhere from two to six songs depending on how you count: the title track "Deliverance" (already available on iTunes), a longer work called "Man Opera" that includes four separate movements ("I Am," "Touch Me," "Sunrise Sunset," and "No One Else"), and an extended version of "I Am." The songs were co-written and co-produced by Prince and Ian Boxill and finished after Prince's death.
As Variety reports, however, the legal standing of the recordings could be complicated: Boxill claims he owns them, while Prince's estate is considering legal action. The Universal Music Group, which theoretically owns Prince's catalog, hasn't commented one way or the other; complicating matters further, Universal is currently trying to back out of the deal whereby it purchased Prince's recordings. Deliverance is being released independently on a Vancouver, Washington–based label called the Rogue Music Alliance, which, as Variety noted, has a suspiciously minimal web presence for a label handling a new Prince album. But barring lawsuits, the EP will be available to purchase on digital services on Friday and as a physical album on June 2. Here's the title track: