The Wait Is Over for Usher's Hamilton Mixtape Track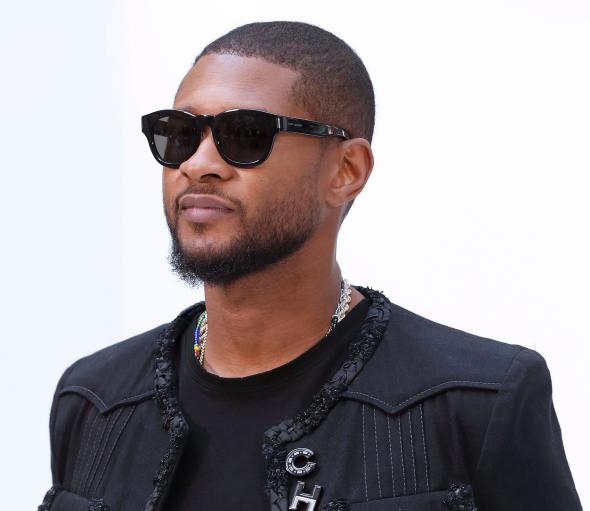 This is the third week in a row that Lin-Manuel Miranda has dropped two new Hamilton Mixtape tracks at midnight, and we're starting to see a pattern: Each week, we've woken up to one cover of a song from the musical and one completely new take on a Hamilton track. Today's batch of releases is no different—at midnight, Miranda and co. dropped Usher's cover of "Wait for It" and a new take on "Hurricane" called "Wrote My Way Out," featuring verses from Nas, Dave East, Aloe Blacc, and Miranda.
Usher's cover is, predictably, well worth the wait. As with Kelly Clarkson's "It's Quiet Uptown," the original song has been stripped of some of its direct references to the musical, making it more universal—and, let's face it, radio-friendly. "Wait for It" is considered by many to be Hamilton's showstopper, and Leslie Odom Jr. is, in fact, inimitable. But Usher is, well, Usher, and those vocal runs are pretty amazing.
There's a lot more to unpack from "Wrote My Way Out." Hamilton was born out of Miranda's realization that the Founding Father's story—that of a self-made man who used his way with words to rise up from obscurity—sounded an awful lot like a classic hip-hop narrative. "Wrote My Way Out" takes a line from "Hurricane" and uses it to showcase rappers who are known for putting pen to paper—including Miranda himself, on a verse bursting with wordplay and allusions. (Sample line: "Running out of time like I'm Jonathan Larson's Rent check/ My mind is where the wild things are, Maurice Sendak.") There's even an In the Heights reference.