Cher: Donald Trump Is "a F---ing Idiot."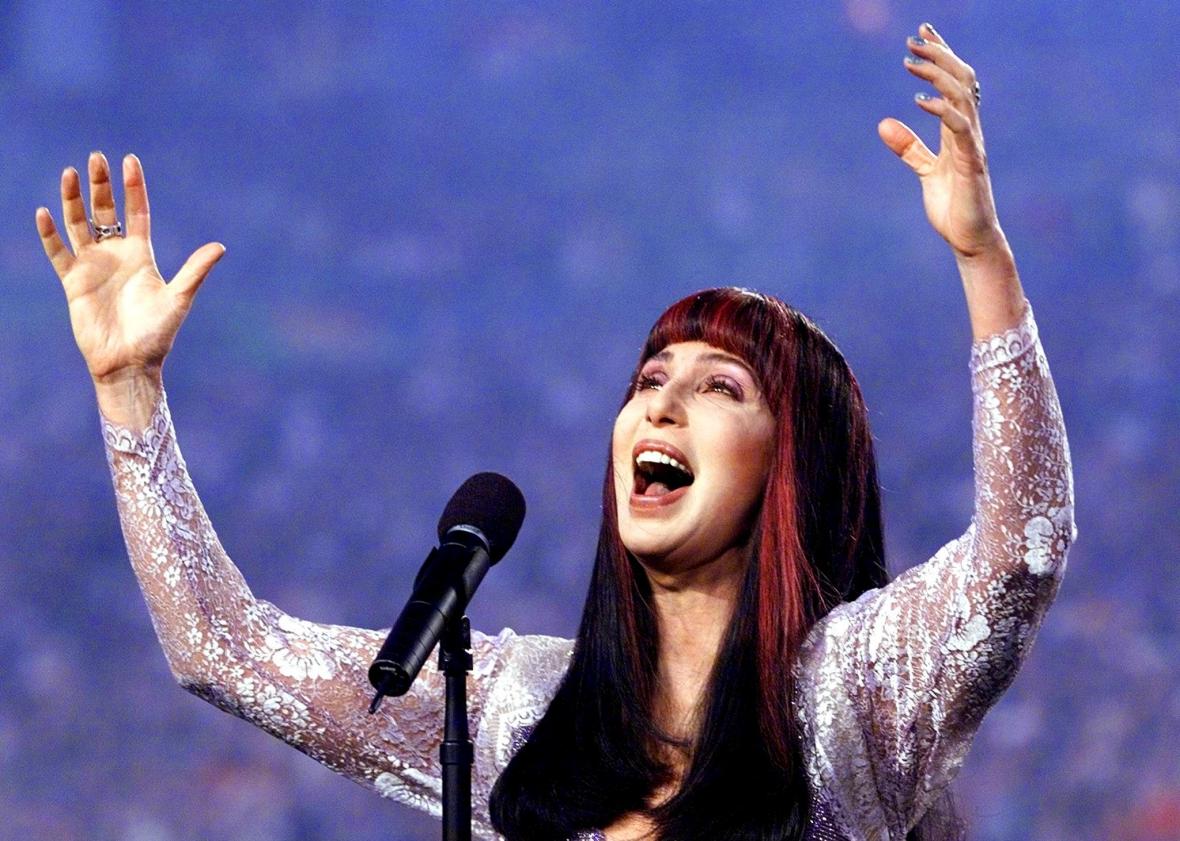 Cher's feelings about Donald Trump have not been a secret to anyone familiar with her Twitter feed. But on Sunday, at a Clinton campaign event in Provincetown, Massachusetts, the pop star took a more combative tone than one usually finds in political speeches, even from celebrity campaign surrogates. Specifically, she called Trump, the new face of the Republican Party, "a fucking idiot," and compared him to the pigtailed sociopath played by Patty McCormack in The Bad Seed.
Cher told the audience that she feared for the LGBT community under a Trump presidency, "because I know what they will try to do: They will try to turn back every clock, they will try to take away every one of your rights." About Trump's success, she said, "No one's more surprised than him. He wants the crowds, he wants the adulation—he doesn't give a shit about the work." Warming to her subject, she made a somewhat puzzling comparison to the 1977 George Segal and Jane Fonda movie Fun with Dick and Jane (or possibly its 2005 Jim Carrey/Téa Leoni remake):
I've been watching him speak, you know, with teleprompters, and it's like, not many people are going to know this, but do you remember Fun With Dick and Jane? It's like Racist Fun with Dick and Jane. "We're going to build walls! We're going to keep—" and he doesn't mean, "We want to make America great again," he means "We want to make America straight and white."
She had kinder words for Hillary Clinton, telling the crowd, "I know she will work every moment of every day." Watch her complete remarks, as filmed by an attendee, below.