Werner Herzog Narrates Kanye West's "Famous" Video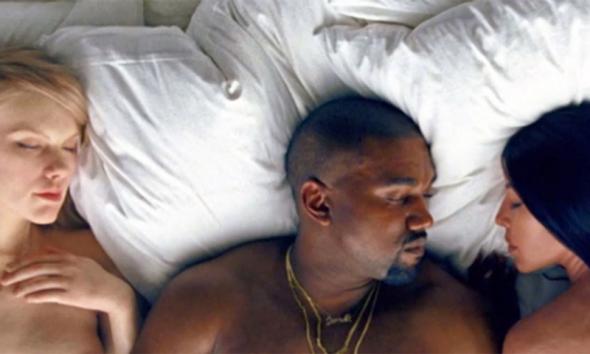 As a proudly uncompromising artist who's sometimes accused of being mentally ill for stopping at nothing to realize his grandiose visions, Herzog also shares a thing or two in common with West. So it's perhaps unsurprising that Herzog loved the video—even though he doesn't know so much about West as how to say his first name.
Herzog also brings his own surprising interpretation of the video. He considers the apparent fakeness of some of the figures to be not a bug but a feature, noting that these sort of artificial doppelgangers are an inevitable byproduct of being famous on the Internet. Watching the video, he says:
You keep thinking, are these people for real? Are they doppelgängers? And what could be the story of them? What are they doing? How have they partied? What brought them together?
And I see it in my personal contact with the internet that there's a lot of doppelgängers pretending to be me, trying to speak in my accent, my voice, answering things on Facebook, on Twitter. It's all impostors.
When it's time to offer his overall verdict, Herzog says, "If he applies to my Rogue Film School with this film, I would invite him, because I have never seen anything like this and it really has caliber." He adds, "It shows us that the Internet can be well beyond 60 seconds cat videos, although I like them as well."
As for the rapping, Herzog says it's "very well done."