Stephen Colbert's Story of How He Met His Wife Is As Adorable As You'd Imagine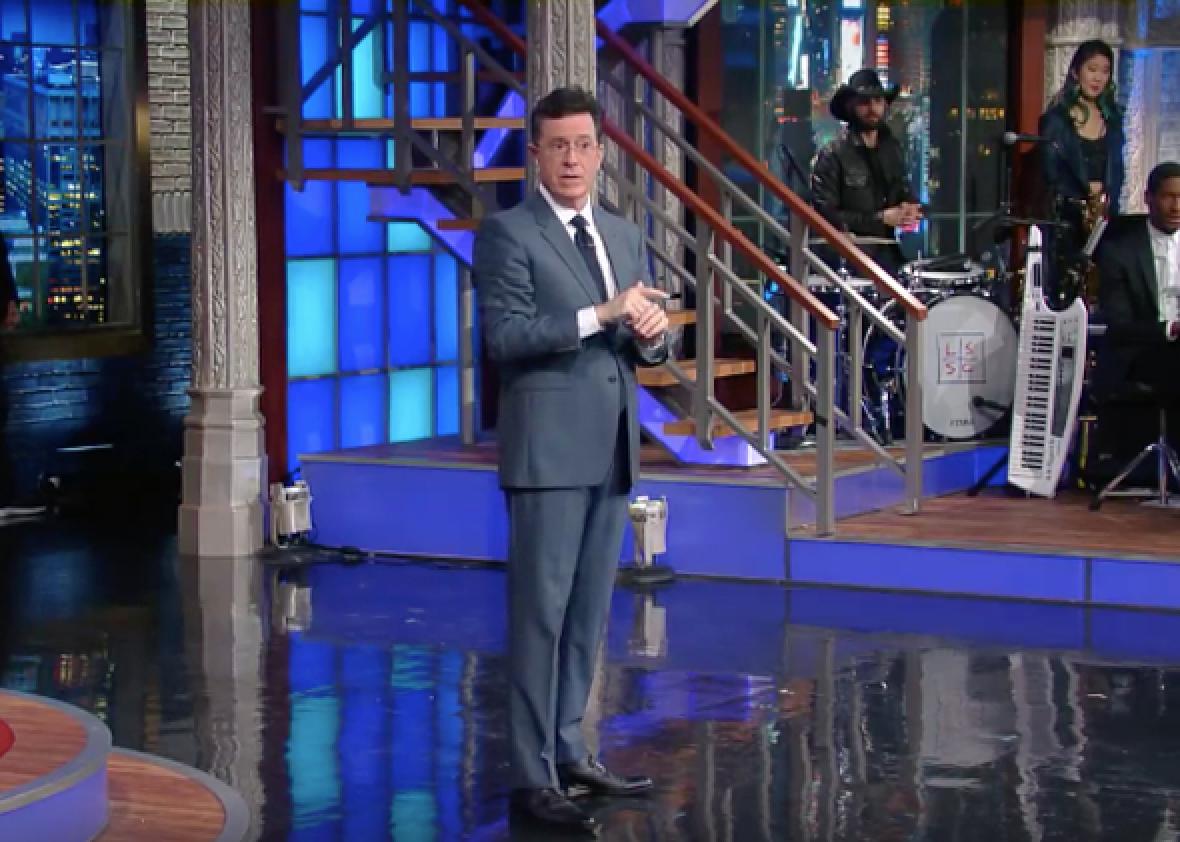 Over the long weekend, The Late Show With Stephen Colbert posted this wonderful clip from the audience Q&A to its Facebook page, in which Colbert is asked how he met his wife. His answer is far-ranging, charming, and erudite. While visiting his family in Charleston, South Carolina, to try to decide whether to marry a woman he'd been dating for years, he went to the premiere of Philip Glass and Allen Ginsberg's chamber opera Hydrogen Jukebox at the Spoleto Festival.* His wife to be, Evelyn McGee, was there too, and the rest was history.
All love stories are the stuff of poetry, but this one has more than the usual amount: not just Ginsberg but Homer and Chuck Sullivan. Other topics addressed include the difficulty of judging sincerity in the South, home of "the Hitlers of politeness," strawberries, line etiquette, and fateful sneezes. It's the most romantic TV host love story since Milton Berle met Aimee Semple McPherson. Which, honestly, wasn't very romantic at all—so if Colbert does a whole show about his courtship of his wife, he'll lock down the title for all time.
*Correction, July 6, 2016: Due to a production error, this post originally misspelled South Carolina.