Beyoncé and Kendrick Lamar Kicked Off the BET Awards With a Killer Version of "Freedom"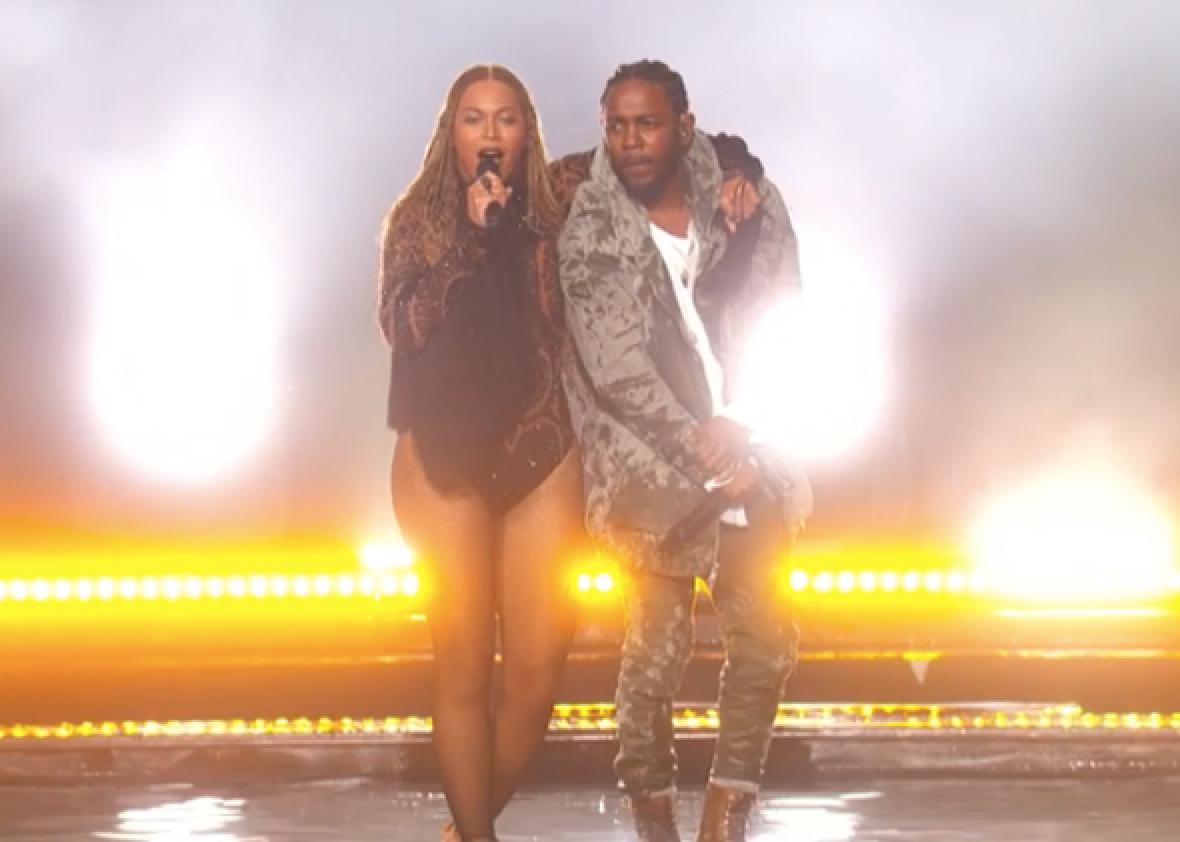 The 2016 BET Awards opened with a spectacular performance of "Freedom," the 10th track on Lemonade, by Beyoncé and Kendrick Lamar.* In an extraordinary piece of showmanship, the stage was converted to a shallow pool, which allowed for incredible, splash-heavy choreography. The flying water, yellow and red lights, and pyrotechnics were a spectacle worthy of an Olympic opening ceremony even before Kendrick Lamar rose from beneath the stage.
Usually when the staging is this elaborate the music suffers, but both Beyoncé and Kendrick Lamar were at the top of their games. Beyoncé in particular was note-perfect and seemed to actually be having fun with the song, despite all the carefully executed chaos around her. This is the rare case of a performer as hyped as Beyoncé actually exceeding sky-high expectations. Just watch it, it's absurd.
*Correction, June 26, 2016: This article originally misstated that "Freedom" is the last track on Lemonade. It is the 10th track.