Kanye West and Kendrick Lamar Unite in the Excellent "No More Parties in L.A."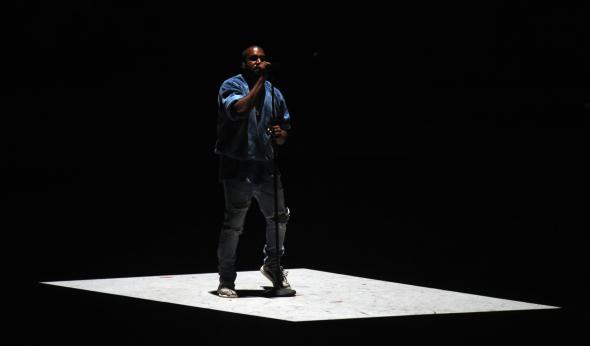 When Kanye West shared "Real Friends" two Fridays ago, there was something of an awakening among fans. Not only was the song good—a taut, thoughtful meditation on fame and the bonds it frays­—but its sudden appearance implied the return of GOOD Fridays, the 2010 stunt in which West shared a new track every week preceding the release of My Beautiful Dark Twisted Fantasy.
Last Friday came and went, with no word from West. But three days later we have "No More Parties in L.A.," and it's good enough to dispel any annoyance at the delay:
Let's get the song's obvious strengths out of the way: there's Madlib's terse, throbbing production, and there's the welcome presence of Kendrick Lamar, who's never before collaborated with West. But the high point here comes after Lamar cedes the stage, when Kanye cooks for four straight minutes in a rolling, rapid-fire verse that brims with all the playful bravado and jokey grace notes of the Late Registration era.
Somewhere in there, West notes how "some fans thought I wouldn't rap like this again," and it's true: He's rarely sounded better on a technical level. The feat is all the more impressive given that he wrote the 90-odd bars on a flight to Italy, right before heading to the studio to hone the track over the weekend. Like other possible Swish tracks we've heard, "No More Parties in L.A." doesn't indicate a Yeezus-like experiment in genre innovation; instead, it sees West doing what he's done before, but doing it better than ever. That's more than enough.