Chance the Rapper Debuted His New Single on The Late Show, and You Can Download It Now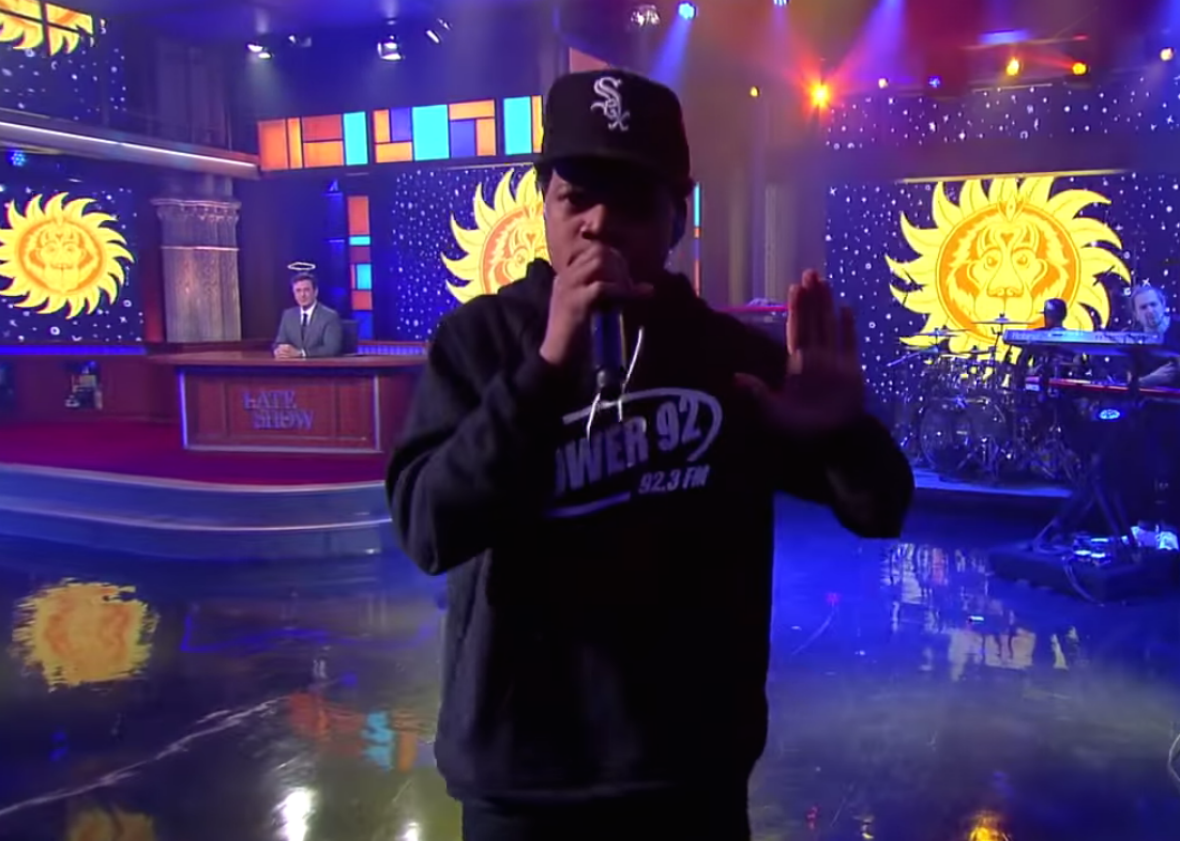 Chance the Rapper dropped by The Late Show With Stephen Colbert on Monday night and debuted a new song, "Angels"—a gospel-tinged track showcasing his undying love for his hometown of Chicago. Accompanied by a couple of agile dancers and fellow Chicago rapper Saba, who sings the hook, Chance brought a high-energy performance that spanned the entire stage. Fittingly, Colbert looked on quietly from behind his desk, wearing a halo.
"Angels" and the fancy, quick footwork that goes with it will undoubtedly remind fans of "Sunday Candy," Chance's collaboration with The Social Experiment released earlier this year that serves as an ode to his church-going grandmother. Like that song, "Angels" is heavy on divine imagery: "And if they rest in peace they bunny hopping heaven's gates," he raps of those who have died due to the rampant gun violence in Chicago. "I got angels all around me they keep me surrounded," goes the hook, as Chance reveals how thankful he is for those who have been in his life. In fact, the rapper's music seems to be more heavily influenced by traditions within the black church as of late, especially since becoming a father—at the Pitchfork Music Festival last summer, for instance, he brought out gospel heavyweight Kirk Franklin and a full-throated choir.
The gospel influence has done Chance, the rare big-name rapper who proudly eschews a record label (remember, he has yet to release a proper album), quite well. The production aligns with his lyrical exuberance perfectly, and it's great to see a rapper these days who isn't afraid to bust out some moves—good moves—without any trace of irony. Check out the video above, and the newly released track below.