Bow to the Cat-Rap Brilliance of Meow the Jewels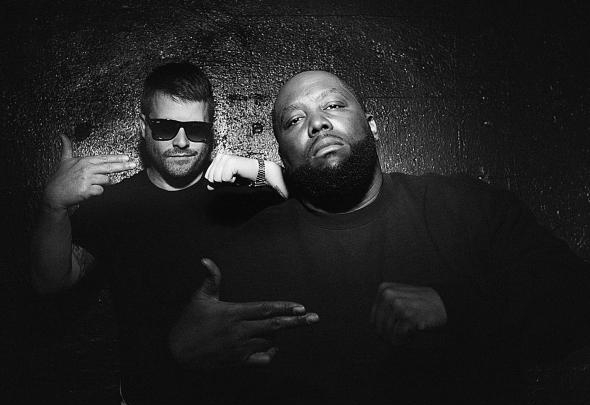 Late last year, hip-hop duo Run the Jewels joked that for $40,000 they'd remix their latest record, Run the Jewels 2, using only cat sounds. Naturally, the idea was swiftly taken to Kickstarter, where a fan raised over $60,000 to ensure the creation of the world's first cat-rap album. Now, almost a year after the release of its human-centric forebear, Meow the Jewels is available for free download.
For a lark, the album's extremely well-executed, thanks mostly to a production team that includes Just Blaze, Boots, Portishead's Geoff Barrow, and Massive Attack's 3D. They and others lend a feline sheen to the best rap record of 2014: Arpeggiated mewls underline "Lie, Cheat, Meow," and "Paw Due Respect" sees an array of yowls punctuate Killer Mike's verses. Track by track, it's a delight that'll tickle ailurophiles and hip-hop fans alike, and true devotees can purchase a vinyl edition whose proceeds will be donated to victims of police brutality.
Below is the full tracklist, which should satisfy your lifetime quota of cat puns.

01 Meowpurrdy [ft. Lil Bub, Maceo, Delonte and Snoop Dogg] (remixed by El-P)
02 Oh My Darling Don't Meow (remixed by Just Blaze)
03 Pawfluffer Night (remixed by Zola Jesus)
04 Close Your Eyes and Meow to Fluff [ft. Zack de la Rocha] (remixed by Portishead's Geoff Barrow)
05 All Meow Life (remixed by Nick Hook)
06 Lie, Cheat, Meow (remixed by Prince Paul)
07 Meowrly (remixed by Boots)
08 Paw Due Respect (remixed by Blood Diamonds)
09 Snug Again [ft. Gangsta Boo] (remixed by Little Shalimar)
10 Creown (remixed by the Alchemist)
11 Angelsnuggler (remixed by Dan the Automator)
12 Creown (bonus) (remixed by Massive Attack's 3D)