Miguel Just Surprised Us With Three Great New Songs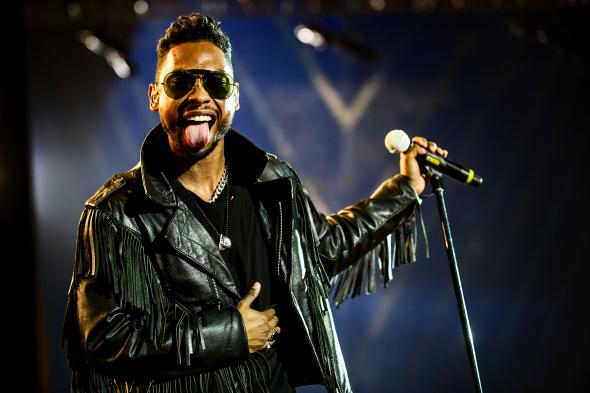 As the year winds down, the surprise musical gifts keep on coming. Earlier this week it was D'Angelo's first album in 14 years, released with little warning. And now Miguel has surprised fans with a new EP, listed on SoundCloud under the combined name of its three songs: nwa.hollywooddreams.coffee.
All the songs are impressive. "Coffee" evokes his beautiful track "Simplethings" from the Girls Season 3 soundtrack and "Hollywood Dreams" features an instantly catchy guitar line. But the first song, "NWA," is the standout: With rapper Kurupt on a very NSFW verse, it's a funky, Prince-like groove meant to seduce. And it does: the minimalist guitar twangs, heavy drum beat, and Miguel's signature falsetto come together exquisitely.
It's been two years since his debut album, Kaleidoscope Dream, so here's hoping that this EP is a sign that a full-length follow-up is not too far off.