Cashmere Cat's Edit of Ariana Grande's "Be My Baby" Is Even Better Than the Original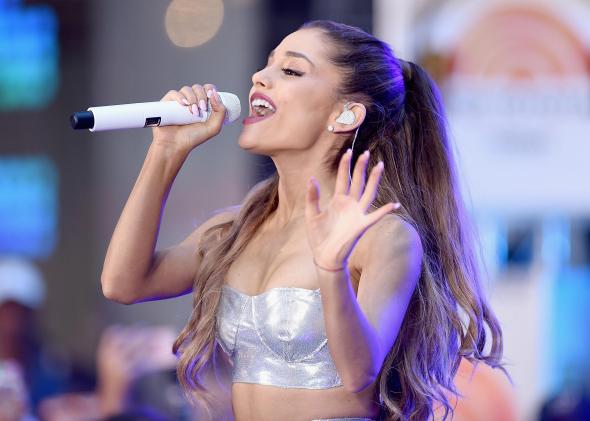 One of the many highlights from Ariana Grande's My Everything, the album with which she sealed her claim to artist of the summer, is the Cashmere Cat–produced "Be My Baby" (my personal pick for last month's Slate Plus playlist). That version, with its electrifying synths and slow-burning melody, makes Ariana Grande sound like a modern-day Aaliyah with even stronger vocals. And, luckily, the Norwegian producer has now released an alternate edit of the song that, like his remix of Miguel's "Do You," is somehow even better than the version we previously fell in love with.
For the original, Cashmere Cat worked alongside frequent collaborators Benny Blanco and Lido, and the song naturally reflected their styles just as much as it did it his own. This version, on the other hand, screams Cashmere Cat through and through: He's put a filter over Grande's vocals to give them a sexy echo, added tons of glitchy sound effects as well as splashier synths, and brought more of a trip-hop feel to the song than we're used to hearing from Grande. As a whole, it's not as clean a mix as the original, but that's exactly why it works so well—and yet another reason why young pop artists like Grande would do well to gravitate to more challenging beats from Cashmere Cat and his ilk. Sure, it's risky, but, as this edit proves, it can really pay off.