If You Like "Latch," You'll Enjoy This Remix of Sam Smith's "I'm Not the Only One"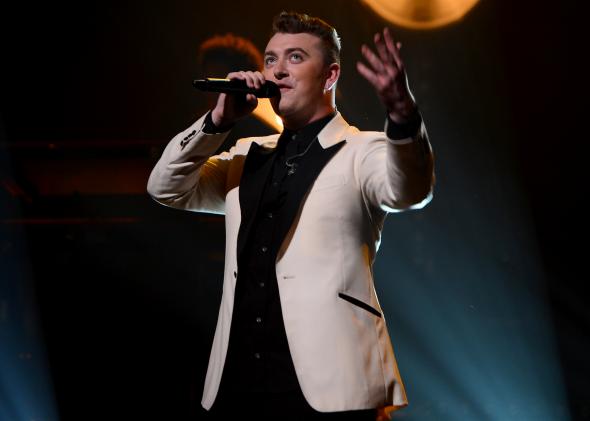 When many fans first heard Sam Smith's otherworldly falsetto and impressive vocal range, it was on house tracks like Disclosure's "Latch"—now in the top 10 on Billboard's Hot 100—and Naughty Boy's "La La La," which hit No. 19. His debut album, In the Lonely Hour, instead revealed a more scaled-back, ballad-driven sound for the young Brit. But, luckily, for those clamoring to hear more of Smith's dancier work, Armand van Helden (of Duck Sauce) has worked his magic on "I'm Not the Only One" to create a delightful, uptempo remix.
The remix (from Smith's forthcoming I'm Not the Only One EP) employs an approach fairly similar to the one Cedric Gervais took to his Grammy-winning remix of Lana Del Rey's "Summertime Sadness": It reworks a sobering song—Smith's being a ballad about infidelity—and drops in bouncy drum machine loops, hand claps, and other upbeat accents. Helden also picks apart Smith's lyrics to combine particular words and verses that weren't originally together ("Maybe I have loved you for many years/ I'm crazy"). It's a quirky interpretation that reinforces just how good Smith's voice sounds over electronic production.