Listen to Duck Sauce's Surprising and Delightful New Album, Quack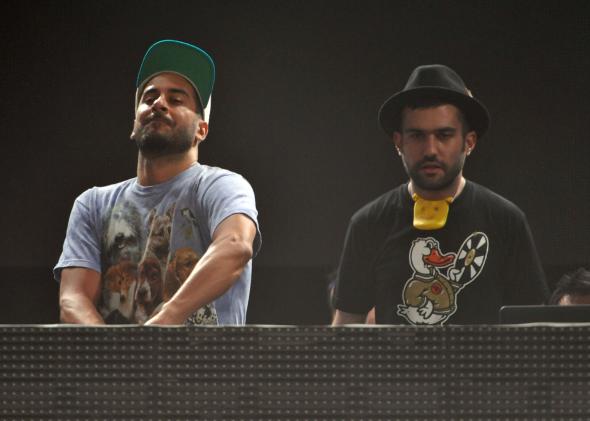 If you went to a party any time during 2010 or 2011, Duck Sauce's "Barbra Streisand" probably blared through the speakers at some point. With its impeccable sampling (Boney M's "Gotta Go Home") and propulsive beat, the song was a ready-made dance classic. Now the DJ duo—comprised of Armand Van Helden and A-Trak—have emerged from an almost four-year hibernation and released a full album, Quack, for streaming.

The record is very good. There's no filler here; all the tracks are rooted in the duo's signature house and disco sound, but they feature an array of unexpected and triumphant genre inflection, from vintage doo-wop ("It's You") to 70's funk ("aNYway"). The pair's fine ear for appropriation is also welcome in a time when DJs seemingly toss in samples without regard for context—when Duck Sauce splices in an old cut, it seems chosen or calibrated for the specific feel and pace of their song. You can listen to all 12 Quack tracks below; the physical album will be released April 15.