Tweedy's Newest Single Is a Throwback to Wilco's More Experimental Days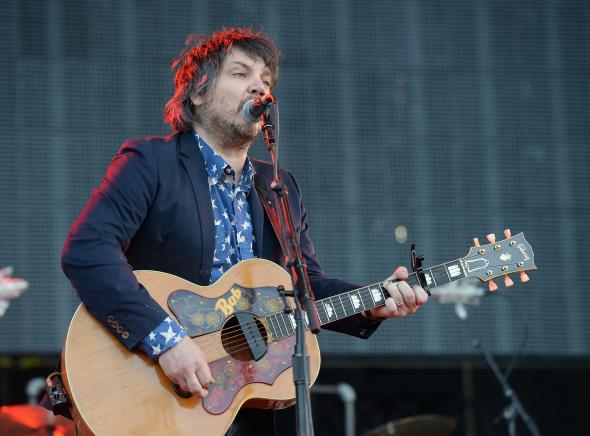 "Diamond Light – Part 1," the latest single off of Jeff and Spencer Tweedy's forthcoming album Sukierae, is unquestionably their most interesting yet, and the one most reminiscent of more experimental early Wilco. We've mentioned before that Tweedy's recent output has been pegged pejoratively as "dad rock." Not that Tweedy takes offense—"I don't find anything undignified about being a dad or being rocking," Jeff told Rolling Stone—but this song might help to quiet some of those detractors, anyway.
Unlike the more approachable "I'll Sing It" and the folkier "Summer Noon," the song calls to mind the meandering song structure and sonic discord characteristic of albums like 2002's Yankee Hotel Foxtrot. At more than six minutes, its rhythmic variation offers the younger Tweedy a chance to showcase his percussion skills, alternating between mellower segments and Bonham-esque interludes. It's more suite than song, the kind of music that forces you to tune out distractions, close your eyes, and let it wash over you.
The album will be available on Aug. 23, but if you absolutely must get this spinning on your record player, you can purchase "Diamond Light – Part 1" on 10" vinyl at Wilco's online shop. You can also listen to live versions of this and other tracks off the album recorded at Mountain Jam.