Wilco's Jeff Tweedy Makes "Dad Rock" Literal, Starts Band With His Son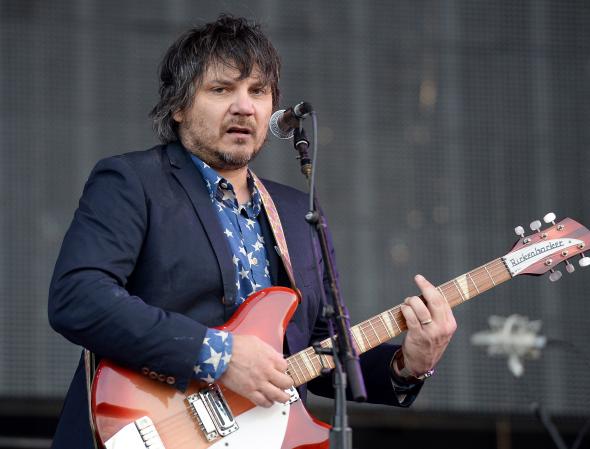 Wilco singer-songwriter Jeff Tweedy has been plagued by the dismissive term "dad rock" for years, and it seems he's finally decided to make the most "dad rock" move possible: starting a band with his son. Last month Tweedy announced a solo album, but now he's clarified that the album will be a joint effort with his 18-year-old son Spencer. Collectively, the duo will be called Tweedy.

Tweedy (the man, not the duo) has long had a better sense of humor about himself—and about the old-fashioned nature of rock 'n' roll in 2014—than many of his detractors, and starting a band with his son (especially with a name like Tweedy) amounts to the ultimate troll. He explained the process of making the record:
When I set out to make this record, I imagined it being a solo thing, but not in the sense of one guy strumming an acoustic guitar and singing. Solo to me meant that I would do everything—write the songs, play all the instruments and sing. But Spencer's been with me from the very beginning demo sessions, playing drums and helping the songs take shape. In that sense, the record is kind of like a solo album performed by a duo.
You could certainly call it "dad rock," but Tweedy might respond, "Yeah. So what?"