Tom Cruise Sure Does Ride Motorcycles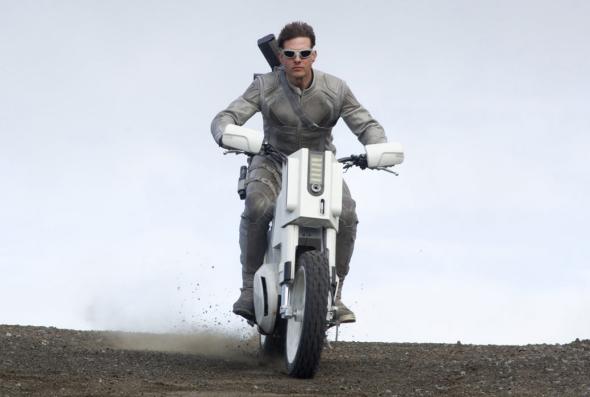 For all the Tom Cruise-y moments in Edge of Tomorrow, the Tom Cruise-iest is when his character somehow escapes the base just so he can ride a motorcycle. Action stars like James Bond drive cars, but Tom Cruise rides motorcycles. Ideally to music, while wearing sunglasses.
TODAY IN SLATE
Sports Nut
Grandmaster Clash
One of the most amazing feats in chess history just happened, and no one noticed.
The Extraordinary Amicus Brief That Attempts to Explain the Wu-Tang Clan to the Supreme Court Justices