Tom Cruise Sure Does Ride Motorcycles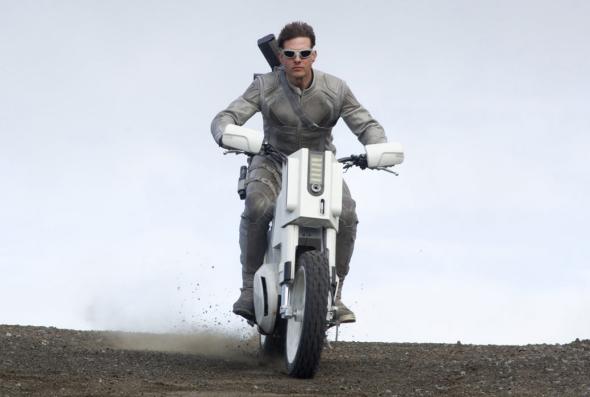 For all the Tom Cruise-y moments in Edge of Tomorrow, the Tom Cruise-iest is when his character somehow escapes the base just so he can ride a motorcycle. Action stars like James Bond drive cars, but Tom Cruise rides motorcycles. Ideally to music, while wearing sunglasses.
TODAY IN SLATE
Politics
Smash and Grab
Will competitive Senate contests in Kansas and South Dakota lead to more late-breaking races in future elections?