Where Did Michael Jackson's "New" Songs Come From? A Track-by-Track Breakdown.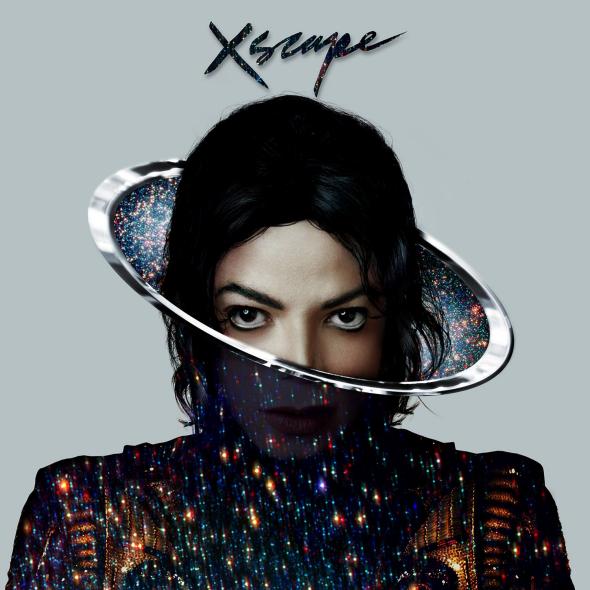 This week Epic Records is releasing the second album of "new" Michael Jackson material since Jackson's death in 2009. But of course the songs aren't exactly new. Unlike the other posthumous Michael Jackson album, Michael, which drew nearly all its songs from the last five years of Jackson's life, Xscape draws its material from across almost two decades of MJ recordings, focusing on the songs Jackson returned to again and again but never released.

Because Jackson returned to these songs so many times—and because they've since been "contemporized" by lead producer Timbaland along with Stargate, Rodney "Darkchild" Jerkins, and John McClain, a manager of the estate—their long, winding recording histories can be difficult to follow. Where did each song come from, who contemporized it, and how much has been changed? We break it all down below.

1. "Love Never Felt So Good"

Advertisement

Originally recorded: 1983
Written by: Michael Jackson, Paul Anka
Contemporized by: John McClain

Jackson wrote, recorded, and produced this track with Paul Anka in 1983, the year following Thriller's release. Johnny Mathis then recorded his own version in 1984.

The original demo features little more than Anka's piano and Jackon's vocals and finger snaps. The co-executor of Jackson's estate, John McClain, contemporized the recording, adding strings courtesy of composer Giorgio Tuinfort. The deluxe version of the album includes a third version of the track with added vocals from Justin Timberlake.
2. "Chicago"

Originally recorded: 1999
Written by: Cory Rooney
Contemporized by: Timbaland
"Chicago" was recorded by Jackson in 1999 at the Hit Factory in New York City after he received a demo from songwriter Cory Rooney. The song, which is about having an affair with another man's woman in the titular city, was originally titled "She Was Lovin' Me" and was intended for Jackson's 2001 album Invincible. For Xscape, Timbaland has updated the track, filling out the stripped-down demo with sharper, high-pitched accents and a synth bass line.


Originally recorded: 1987
Written by: Michael Jackson
Contemporized by: Timbaland, J-Roc
4. "A Place With No Name"

Originally recorded: 1998
Written by: Dewey Bunnell (of the band America), Michael Jackson, Dr. Freeze
Contemporized by: Stargate

A remake of America's hit 1972 single "A Horse With No Name" with new lyrics, "A Place With No Name" was recorded by Jackson and new jack swing writer-producer Dr. Freeze in 1998, according to the official Michael Jackson website. (When a version of the song leaked following Jackson's death, America members Dewey Bunnell and Gerry Beckley said they were "honored" that Jackson recorded the song.) The new version swaps out America's guitar chords for handclaps and a keyboard riff that critics have widely compared to Jackson's "The Way You Make Me Feel."


Originally recorded: 1989
Written by: Babyface, L.A. Reid, Kevin Roberson, Daryl Simmons
Contemporized by: Timbaland

This song, about a woman ordered to dance by the demands of controlling men, was originally recorded in 1989 with L.A. Reid and Babyface during the Dangerous sessions (24 times, according to Billboard). While a version of the song featuring Justin Bieber surfaced online last year, that isn't the one on Xscape. Timbaland added a Major Lazer-esque synth line and a new, double-time beat for the new version.
6. "Do You Know Where Your Children Are"

Originally recorded: 1987
Written by: Michael Jackson
Contemporized by: Timbaland
The original version of this song, about a girl who is sexually abused by her stepdad, has been online since 2012. According to Sony, it was originally recorded while Jackson was working on Bad, before Jackson and his team picked it up again during the Dangerous sessions. Timbaland updated the track, adding synth handclaps and trading the original synth bass line for a wider-ranging electronic arrangement.


7. "Blue Gangsta"

Originally recorded: 1999?
Written by: Dr. Freeze, Michael Jackson
Contemporized by: Timbaland
There are conflicting reports as to when this song was originally recorded: BET says it was recorded with L.A. Reid and Babyface during the Dangerous sessions in 1991, while Hitfix says Jackson originally recorded the vocals with Dr. Freeze in 1999. Regardless, the new version was drastically overhauled by Timbaland, who replaced the tango-influenced, accordion-and-pianos arrangement of the original with a harder-hitting, hip-hop-influenced arrangement.


Originally recorded: 1999 to 2001
Written by: Rodney "Darkchild" Jerkins, Fred Jerkins III, LaShawn Daniels
Contemporized by: Darkchild

This song was first presented to Jackson in 1999 during the early stages of making Invincible, and Jackson and producer Rodney "Darkchild" Jerkins continued to work on the song in the following years. Jerkins himself contemporized the track, removing the original introductory sound collage of the original—meant to recreate a prison escape—and swapping out its more robotic-sounding arrangement for heavier bass and disco-inspired strings and horns. To learn more about the making of the title track, read our behind-the-scenes story.
TODAY IN SLATE
The Slatest
Ben Bradlee Dead at 93
The legendary Washington Post editor presided over the paper's Watergate coverage.