Hear a New Song From Pharrell. It's an Acoustic Ballad.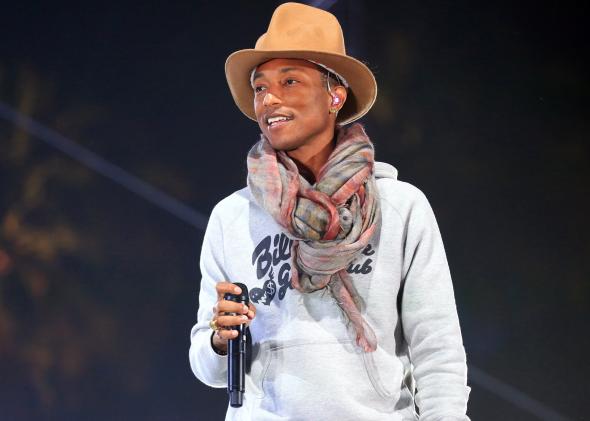 Pharrell might get most accolades, including most of his seven Grammys, for his production work, but beneath the now infamous vintage Vivienne Westwood hat lies an increasingly strong vocalist. For his solo contribution to the Amazing Spider-Man 2 soundtrack, "Here," Pharrell teams up with former Smiths guitarist Johnny Marr, as Spin notes, for something unexpected: a tender ballad.
Draped against only simple acoustic guitar, at first, and then swelling strings from Hans Zimmer, Pharrell belts out a song about having "unfinished business" with a lover—and, in a goofy metaphor about travelling in circles, needing "new GPSes." It's a far cry from "Happy," originally from the Despicable Me 2 soundtrack—it's closer to Woodkid's sad version—but it's the best we've heard of the soundtrack thus far. It's available April 22.