Lana Del Rey Embraces the Dark Side of Disco in Her New Song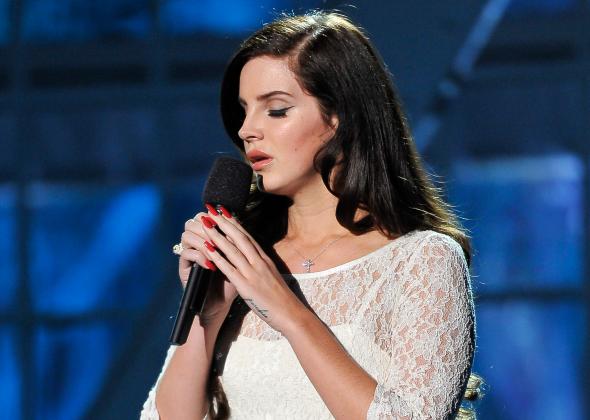 The strains of disco that have infused so much of pop music lately have typically given off joyous, feel-good vibes (see, for example, "Get Lucky," "Blurred Lines," and many recent songs from Justin Timberlake and Pharrell). But no Lana Del Rey song is complete without at least a tinge of darkness at its core, and the disco-fied "Meet Me in the Pale Moonlight," her latest release, is no different.
Del Rey's familiar, often lugubrious vocals complement the lush orchestrations well, setting up the persona of a woman who serves "coke and fries" at a movie drive-in and isn't "looking for true love tonight." It's unclear whether or not the song will appear on her next album, Ultraviolence, which could be released next month (the release date hasn't been confirmed). But if Del Rey decides to delve a bit more into disco for the rest of the album, I wouldn't mind.