Stream Arcade Fire's Oscar-Nominated Score for Her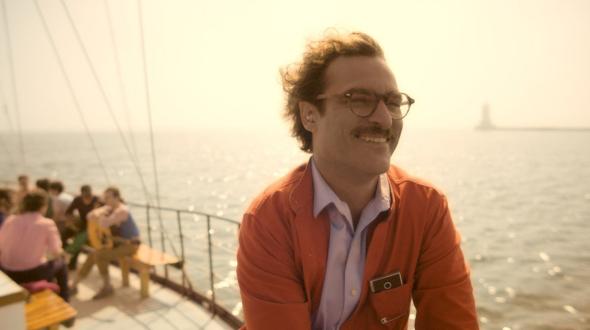 It's not clear when it will be released, but you can finally stream the score for Her from Arcade Fire and Owen Pallett. As Brow Beat wrote last week, its "overall mood is a kind of languid warmth," with the focus on swelling strings and humming synthesizers. One of its highlights, "Supersymmetry," was later reworked for Arcade Fire's Reflektor.

The music is up for Best Original Score at the Oscars in March. Regardless of whether you think it should win (Slate's Bryan Lowder has argued that the winner should finally be 12-time nominee Thomas Newman), it's a pleasant way to soundtrack your day—perhaps as you work with your own operating system.
1. Sleepwalker
2. Milk & Honey
3. Loneliness #3 (Night Talking)
4. Divorce Papers
5. Morning Talk/Supersymmetry
6. Some Other Place
7. Song On The Beach
8. Loneliness #4 (Other People's Letters)
9. Owl
10. Photograph
11. Milk & Honey (Alan Watts & 641)
12. We're All Leaving
13. Dimensions
Advertisement

TODAY IN SLATE
Politics
Smash and Grab
Will competitive Senate contests in Kansas and South Dakota lead to more late-breaking races in future elections?