Stephen Colbert Really Likes This New Slate Feature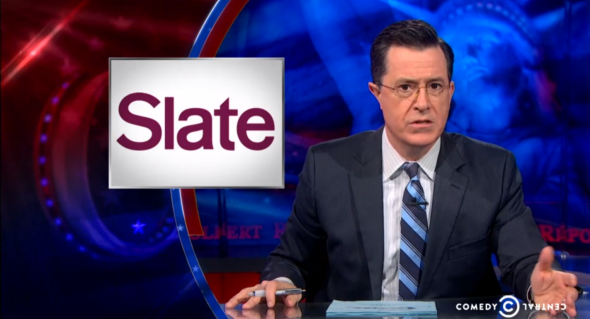 I prefer to think this was all sincere and that Colbert really did read about "a Malaysian businessman trading hookers for Navy secrets" seven times. But watch and decide for yourself. As that handy counter at the bottom of the video informs you, it will only take 3 1/2 minutes of your time.
TODAY IN SLATE
Foreigners
More Than Scottish Pride
Scotland's referendum isn't about nationalism. It's about a system that failed, and a new generation looking to take a chance on itself.