Justin Bieber's New Song Is Better Than You Were Probably Expecting It to Be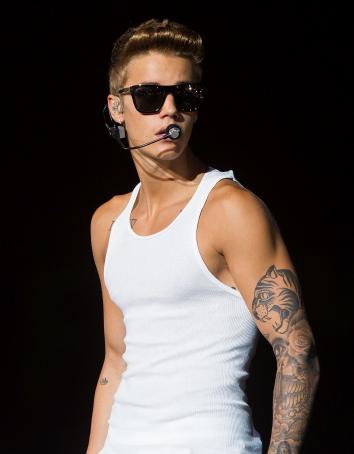 In a Brow Beat post from last year, Jane Hu offered her picks of essential Justin Bieber tracks for the uninitiated, from his first hit, "Baby," to the more recent, 'N Sync-flavored offering "Boyfriend." Hu also made a strong case for the appeal of Bieber's lyrics as refreshingly "plainspoken and frank." Still, for those, like myself, who have thoroughly resisted jumping on the Bieber bandwagon, nothing in his oeuvre thus far could convince us to take a chance on the baby-faced pop star.
Perhaps, that is, until now. His newest single, "Heartbreaker," may be the strongest case yet for Bieber as a mature performer who can appeal to adults as well as he does the under-18 set. Bieber seems to be taking a cue from the moody stylings of Drake, with an introspective, slow-burning R&B song that, like much of Drake's output, sounds as though it was beamed here straight from the '90s. The singer implores the object of his affection not to call him a "heartbreaker" because his "heart's breaking." And while it's hardly groundbreaking stuff, it is catchy, and Bieber's vocals sound stronger than ever before.
The singer is also following in the footsteps of Kanye West, at least when it comes to self-promotion: He will be dropping a new song every week leading up to his new album. As difficult as this is for me to admit, maybe us Bieber hold-outs actually have more to look forward to.