Stream the New Album From Janelle Monáe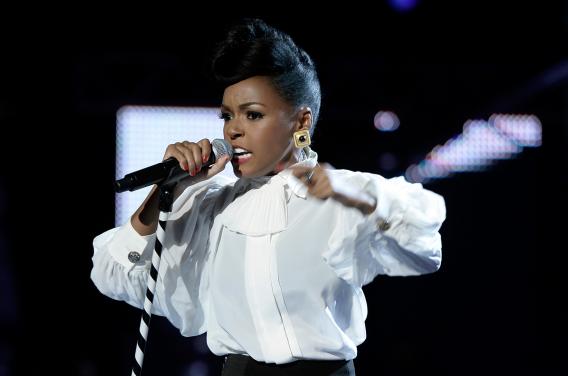 Janelle Monáe has stuck to one continuous narrative in the story of her career, steadily rising with her own eclectic blend of styles—from funk to hip-hop to R&B to psychedelic soul and orchestral overtures. And on her two EPs and first album she's wrapped all this in a literal story: The tale of Cindi Mayweather, a Fritz Lang-inspired android who fights for the robot minority of the Metropolis.

Monáe's new album The Electric Lady is the latest chapter in both these stories, but it's a fine place to start even if you're coming to her for the first time. After all, Monáe's music—like that of one of her biggest heroes, James Brown—is above all about the groove. We've already heard singles "Q.U.E.E.N. (feat. Erykah Badu)," "Dance Apocalyptic," and "PrimeTime (feat. Miguel)," and most of the rest of the new tunes continue in the smooth and danceable vein of those songs, with Prince, Esperanza Spalding, and Solange Knowles also guesting.

You can listen to all 67 minutes, via VH1, below.