Listen to a Great New Single From Drake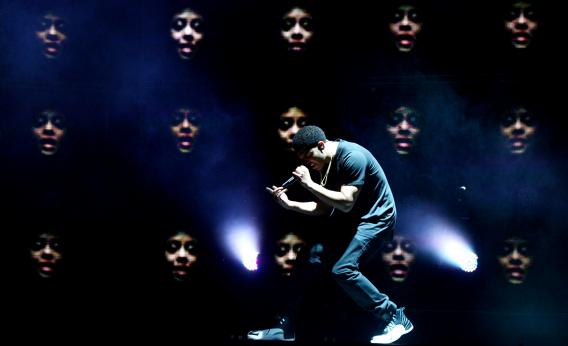 Even the most diehard Drake haters might not be able to resist his new single. While the rapper-singer is best known for his mix of inward-looking hip-hop and self-pitying R&B, "Hold On, We're Going Home" is neither. Instead, it's straight pop, a mix of the retro, disco-influenced sound that's been topping the charts in hits like "Get Lucky" and "Blurred Lines," and the synth-pop made possible in hip-hop by 808s and Heartbreak. And it sounds like a smash.
Lyrically, it could hardly be simpler. As in tracks like "Marvin's Room," the song is sung-through without any rapping, but it doesn't bother with the high concept of that drunk-dialing anthem. Instead, Drake gets straight to the point: "I want your hot love and emotion, endlessly" he croons over silky-smooth synths and a bed of falsettos (the latter laid down by Majid Jordan).

"Hold On, We're Going Home" is only the second official single off Drake's forthcoming album, Nothing Was the Same, out Sept. 17. We don't know what will make the album, but he's already shared an embarrassment of riches: In addition to "Started From the Bottom," he's put out album candidates "5AM in Toronto," "Girls Love Beyonce," "No New Friends," "The Motion," and "All Me." I can't wait.

Previously
Drake Fact-Checks His Critics on New Single
TODAY IN SLATE
Politics
Smash and Grab
Will competitive Senate contests in Kansas and South Dakota lead to more late-breaking races in future elections?