Daft Punk Remixes "Get Lucky"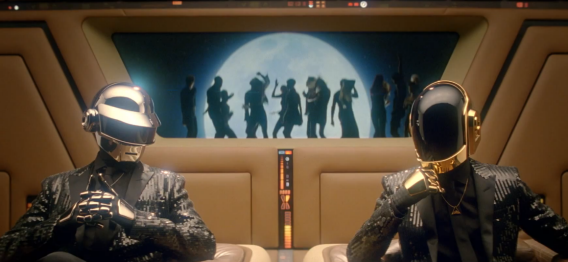 On Monday we noted that Daft Punk's "Get Lucky" seems to be getting a new remix or mashup or viral video almost every day, but this latest remix is special because it's from the French duo themselves. And, in grand disco tradition, it runs almost 10 minutes. If you've downloaded Spotify, you can stream it in full below.
The new edit largely preserves the original Nile Rodgers disco groove, focusing instead on cutting up and rearranging the vocals, setting Pharrell Williams and the robots fighting against each other for control of the mic. There are also some new synth lines and other bells and whistles, but the group seems to have understood overall that there's no reason to mess too much with a good thing.