Random Access Memories Gets Remixed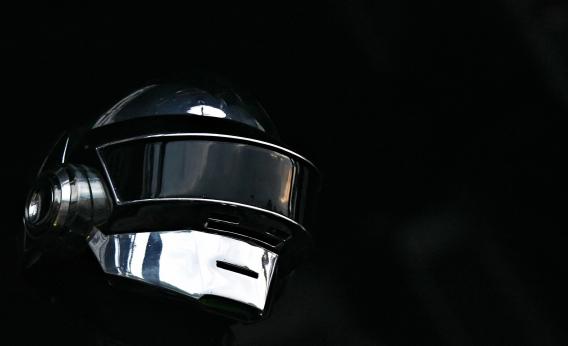 When Daft Punk unveiled their new album Random Access Memories last month, many fans were disappointed that it wasn't more danceable. Rather than being, say, a sequel to Discovery, the electronic music duo's fourth album was full of prog epics and soft rock. Still, it was only a matter of time, it seemed, before someone would remix its tracks, speed them up a bit, and turn them into the album of dance singles these fans were always hoping it would be.

Daftside, the unofficial remix album from Darkside (the project of critically adored producer Nicolas Jaar and musician Dave Harrington), isn't exactly what those Daft Punk fans were waiting for, but it's still worth checking out for fans of either duo.
As long as you take it on its own terms. Darkside apparently isn't interested in fealty to their musical elders—in what appears to be a joke, "Lose Yourself to Dance" is reduced from a repetitious six-minute anthem to a two-second sample. Instead, they bring their own voice to the material. The album opens with a squall of noise with "Contact" (the tracks are resequenced), and none of the songs are fully recognizable until somewhere in the middle of the third track. Jaar is known for his downtempo work, usually clocking in under 100 BPMs, and most of this remains relatively downtempo, too, though the pace picks up in "Game of Love" and parts of "Motherboard."

For those still hoping for more club-ready remixes, Daft Punk themselves have promised that they will be remixing Daft Punk, so you can hold out hope for that.

Previously
What "Get Lucky" Would Have Sounded Like in Other Eras
TODAY IN SLATE
Medical Examiner
The Most Terrifying Thing About Ebola
The disease threatens humanity by preying on humanity.