This Picture Is Worth Twenty Words: Hillary Watches Bill Edition
Welcome back to Slate's caption contest. As always, please keep submissions to 20 words or fewer. Also, no more than five submissions, please, or you will be disqualified.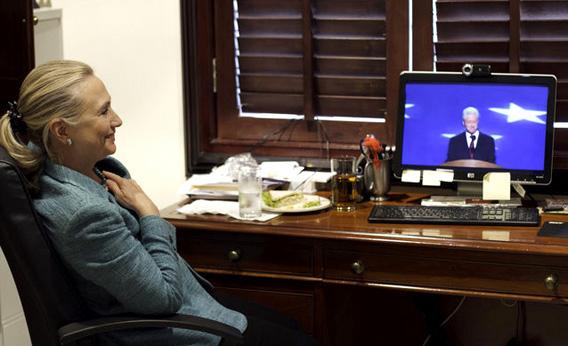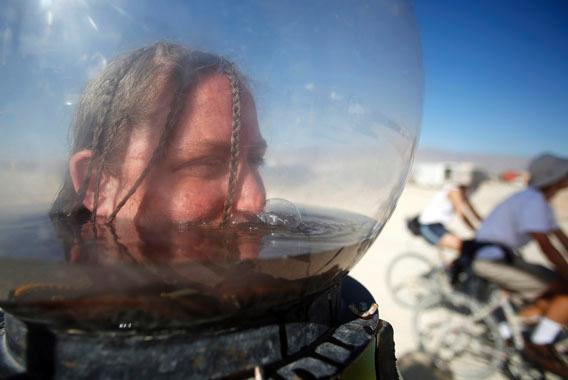 "Taste of the Gulf of Mexico" sponsored by BP.
Hallie McConlogue stays cool partially submerged in a fishbowl helmet during the Burning Man 2012 "Fertility 2.0" arts and music festival, August 31, 2012, in the Black Rock Desert of Nevada. More than 60,000 people from all over the world gathered at the sold out festival, which is celebrating its 26th year, to spend a week in the remote desert cut off from the outside world, to experience art, music and the unique community that develops. REUTERS/Jim Urquhart.