Out of this world jack-o-lantern
Looking for a last minute jack-o-lantern idea? You might get some inspiration from BABloggee Kevin Puetz, who made this space-station-based pumpkin for Halloween: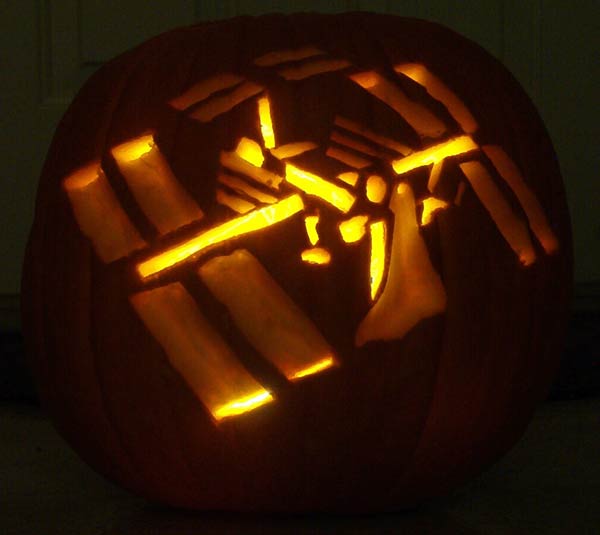 [Click to engourdgenate.]
Pretty cool! I like the Orbiter docked on the right, too. I've been away the past few days and didn't have time to carve a pumpkin, so here's a picture of mine from last year: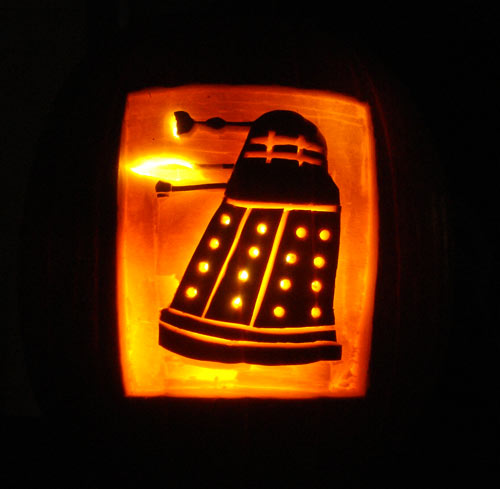 Got dorky pumpkins? Put links to 'em in the comments!
And since I've got your attention, here again is my gallery of spacey, spooky astronomical objects, so that when you're walking along outside tonight you'll know that when you look up to the stars, they're looking back at you! Mwuahahahahaha!
Bad Astronomy Gallery
(click any image to see it full size)