Asteroid comparison chart, Part II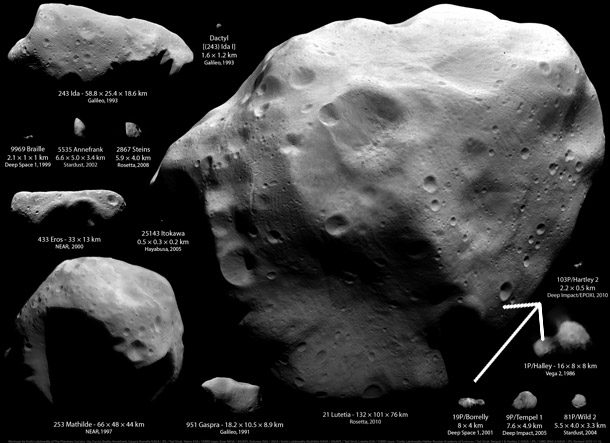 Advertisement

The arrow points to the new addition of Hartley 2. It's tiny! Well, compared to Lutetia, an asteroid well over 100 km across. Mind you, this chart shows every asteroid and comet we've ever visited and photographed with spacecraft! That's 14 in total; I don't know whether to be amazed that it's that many, or sad that it isn't more. Maybe a little of both. But Dawn will visit the asteroids Ceres and Vesta starting next year. More comets are coming up too, which means more incredible pictures and important science is coming up in the near future, too. And that's definitely good news.
Here are some other images of the comet Hartley 2. Use the thumbnails and arrows to browse, and click on the images to go through to blog posts with more details and descriptions.
Bad Astronomy Gallery
(click any image to see it full size)
TODAY IN SLATE
Medical Examiner
Here's Where We Stand With Ebola
Even experienced international disaster responders are shocked at how bad it's gotten.