Oscar's (Un)forgettable Moments
A look back at highs and lows from past Academy Awards ceremonies.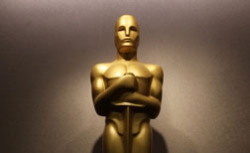 With the 84th Academy Awards ceremony approaching, Slate V takes a journey back through Oscar moments that are etched in our memory, whether we like it or not.
From red-carpet fashion fails to botched acceptance speeches to host misfires, there's enough material for another awards show.
TODAY IN SLATE
The Extraordinary Amicus Brief That Attempts to Explain the Wu-Tang Clan to the Supreme Court Justices
The Human Need to Find Connections in Everything
It's the source of creativity and delusions. It can harm us more than it helps us.